Facing what we fear
If I let fear dictate my life, it wouldn't only be boring but also kinda crap.
I would still be back in my home country, Panama, probably graduated from the first career I took (industrial design) hating it and maybe unemployed because there are not enough opportunities in the country, and maybe even still in a physical and mentally abusive relationship, suffering from an eating disorder and social anxiety.
But I'm not.
I looked fear dead in the eyes with my legs shaking and pushed it to the side to move forwards, to do something brave, even though I was very afraid. 
And now I am really very grateful for this life I have now. With the country that chose me to become my new home, with my career and what I studied (and continue to study because I love it so much), with my job and business opportunities that come to me, with the family I am creating with my husband and dogs and plants, and maybe one day a tiny human, and now I am free of abusive relationships and the pain that the past caused me.
All thanks to facing my fears.
I say "facing" because I still experience it.
Time after time.
I feel fear in my belly,
In my chest,
And I can listen to it sometimes whispering in my ear.
Before changing my career,
Before breaking up with every toxic person I dated,
Before changing jobs,
Before moving countries (twice),
Before changing careers again (and again),
Before taking yet another leap.
Fear always comes and shows its head, tempting me to let them take the lead of my life.

F**k that.
---
Facing your fears
Now, this is the part where I remind you that you can do the same as me, maybe alone, or maybe with some help.
I don't promise the fear will be gone; that would be lying.
I promise you will have more clarity about your long-term picture. I promise that the feeling of knowing what you want will guide you through the thick jungle of fears and doubts.
Yes, there might be days when you don't believe you can. The good thing is we don't need to believe we can before we try, before we embark ourselves on the adventure of living a life we want to live.
I hope this day you begin to remember that fear will convince you to live a boring life, a miserable life even, if you let it.
Remember that in the same way fear whispers and screams into your ear to convince you to conform to this familiar (dis)comfort, you can choose to try even if feeling afraid.
I really hope you have a beginning of the day knowing that your fear doesn't have to control you.
And that you can be afraid and take action anyways towards the life you truly want.
There's a fire in you, ready to be fed and fuel you.
And if you want or need help finding it, I'm here for you.
"Un abrazo"
An embrace
Share this article with a friend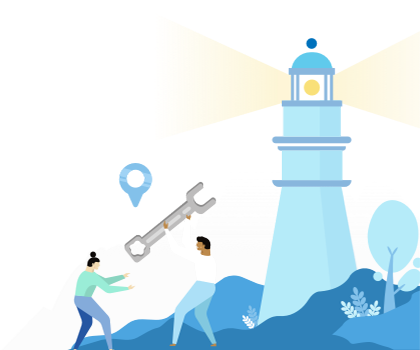 Find the right business or life coach for you