Emergency support for these challenging times
My heart goes out to all those of you suffering right now. Let's face it, we are all affected, aren't we?
Perhaps you have lost your job and have no way to earn, no government support yet because you're self-employed or are a key worker risking your health every minute of the day. Perhaps you are trying to work from home alongside homeschooling your children. It's tough right now. 
Every day new figures are published and we hear of people we know who have died or who are self-isolating because they have the virus. It's not a happy time and it's only going to get worse before it gets better. But, how can we remain positive? Because the more positive we are, the healthier our immune system. 
Here are some top tips that may help:
1. Relax
Before this virus you were super busy, packing so much into your day that you may not have had time to relax, so here is a great opportunity to do this. Relaxing means doing nothing in particular. 'Be' rather than 'do'. 
2. Write
If you have children and loved ones around you all day and you don't want to share your concerns, keep a journal and write down your thoughts and feelings so you don't have to bottle them up. This might be a stressful time for your relationship, you may be struggling with supporting one of your children. Write about it and then it's out there, but in a safe controlled way where only you can read it. 
3. Drink
No, not alcohol, tempting as that might be! It is pretty well known now that the virus doesn't like hot fluids so drink lots of hot water, tea or hot drinks. 
4. Read
This is your chance to read, for work or pleasure - vary it a bit. This will give you a healthy and permitted escape from your day to day reality and also stretch your mind and increase your vocabulary. 
5. Study
Is there a course you could do to enhance your career? Is now a good time to study so you can change your career, maybe start your own business or work freelance? There are loads of online study opportunities and although they mostly cost money, this could be a good investment for the future. 
6. Eat 
In busier more frenetic times we may have eaten fast food, convenience processed food, in order to be efficient with our time. But now, fresh foods are more readily available and we have the time to cook and enjoy the process of thinking about recipes and spend time eating in a more relaxed way. 
7. Exercise
Although we can only go out to walk, run or cycle once a day, we can make the most of it by increasing our pace, improving the quality of the workout and enjoying breathing fresh air and taking in the sunshine. We can also exercise inside and in our garden or on our balcony. We can use bands, weights, steps, skipping ropes and all sorts of other small exercise accessories and there are plenty of free exercise videos online to watch and learn from. 
8. Positive mindset
Focusing on being positive, making the best of the situation, seeing the funny side and reframing things that aren't so great, will keep your oxytocin high and keep your oxygen pathways open. Kindness and compassion are good for you so think of how you can help others. Avoid watching the news because this will certainly make it difficult to think positively. 
9. Laugh
There are plenty of comedies on Netflix and social media is currently overflowing with jokes and cartoons. It's the way we get through crisis and it's also the fastest way to change state when we change our breathing through exercise, singing, dancing, laughing and yoga.
10. Sleep
You will get through this so make sure you sleep well. If you struggle with sleep this may be because your body or mind has not worked hard enough, so exercise more or read/write/study more so you can sleep better. Avoid having your mobile phone or laptop in your bedroom because as you know, this is not helpful. Spend as much time as you can in nature, whether in the garden on your balcony or out walking/running/cycling. Green spaces are calming and grounding so they encourage a good sleep pattern. 
I hope you've found this useful.

If you feel you could benefit from some professional help then why not speak to a qualified life coach. Many now offer online and telephone support.
Share this article with a friend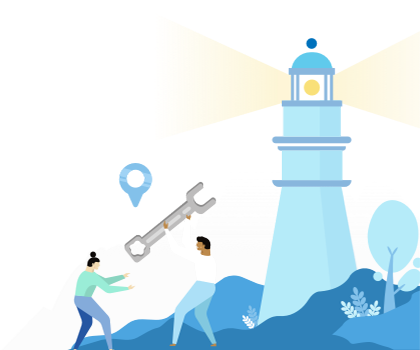 Find the right business or life coach for you