Personal development
Doing less for a more fulfilling year
January. The month where we start making promises for the coming year. To some, it is a month of recharge after a busy holiday season, the time to breathe a sigh of relief. However, for many, it represents a clean slate for a full year ahead of new goals - a time to acknowledge all the hard work from the prior year and determine how to 'raise the bar' for the year ahead. With the continuous push to raise the bar, we end up with more and more to do, leading to an inner struggle of how to get it all done. Even if we could get it all done, do we even need to?
What would happen if we lowered the bar?
Before panic sets in and you wonder if I've lost my mind (after all, who sets out to lower the bar?), let me explain what I mean. Lowering the bar is about doing less of what isn't important in your life - focusing on quality over quantity. Getting over the addiction to being busy and spending more time on what is meaningful. After all, time is precious. Even with all the advances in technology allowing us to do more at a quicker pace, we still only have 24 hours each day.
We are busier than ever, yet are we more fulfilled?
As someone who is a reformed bar raiser, I was accustomed to hefty 'to-do' lists that would grow longer each year. Yet, in doing 'a lot', I didn't necessarily feel a greater sense of accomplishment, and I certainly didn't feel more fulfilled. If anything, I often felt overwhelmed and drained. When I stopped to look around, I noticed that my colleagues and friends were having the same challenge of having too many balls in the air, wondering when the next would drop. I found myself thinking there must be a better way to manage the competing demands in life and still feel a sense of accomplishment without feeling so stressed.
My journey with lowering the bar started with a shift in mindset - both at work and home. 
In the workplace, I became more results-oriented and less task-oriented. I did this by paying less attention to the hours I was working and crossing tasks off my list, and more attention to value-added work that created an impact. I told myself to work smarter and not harder. At first, it was uncomfortable. I was used to quantity so it was difficult to break the fixation on counting time and tasks. It meant having to prioritise and, at times, say no. However, it quickly became obvious to me that I should have been doing this all along. I ended up producing more of what was needed. I spent my time on interesting work that was valued. The bonus was that I didn't need to work 60+ hours a week to make such an impact.
In my personal life, I challenged my habit of biting off more than I could chew. I honoured my priorities (family, friends, personal growth, exercise, and travel) and everything else came second. It was challenging at first. I would sometimes wince when looking at the state of my house, but I knew I wouldn't trade my daily workout or weekend away in France for a perfectly kept house. If I was starting to get sick, I let myself rest instead of feeling guilt-ridden for all the 50 other things I could have been doing. I learned to focus on what was important in my life and stop evaluating myself on what was important to other people.
As a result of these changes, I found a healthier balance in my work and personal life.
Look at your to-do list and see what you can eliminate
You can start by making little changes. For example, if you are in the habit of putting in 12-hour days at work, cut down to 11 and a half. Most likely, no one will even notice that half-hour difference (except for you). You may think you need to work that long day, but if you take an honest look at what needs to be done, you can probably cut back. Or, if you are used to cooking dinner for your family most nights, have the leftovers for once, or order out for pizza for a change. They will be fine. Test the waters a bit to see what changes you can make to decrease time spent on what isn't necessary.
It may seem daunting at first to lower the bar, but you will likely find, as I have, that lowering the bar on the quantity of tasks will raise the bar on your quality of life.
Share this article with a friend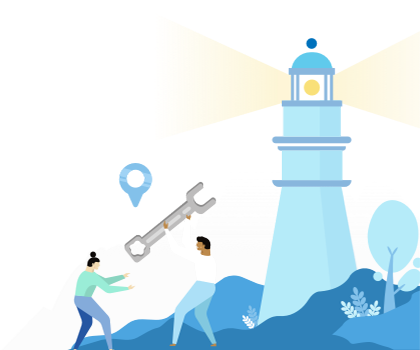 Find a coach dealing with Personal development