Confidence
Doing it like Dolly: 6 ways to feel empowered and confident
When I watched the recent Dolly Parton documentary Here I Am, I felt so inspired by her life story and fascinated by what people said about her. The stand out comment for me was from her friend Jane Fonda who said:
Her life is the life of a feminist which means a woman who has fought to realise herself, to actualise her full self.

- Jane Fonda
Self-actualisation describes the fulfilment of your full potential as a person. Self-actualisation is at the top of the pyramid of Maslow's Hierarchy of Needs. Maslow believed that people have an inborn desire to be self-actualised, that is, to be all they can be. To achieve this ultimate goal, however, a number of more basic needs must be met. This includes the need for food, safety, love, and self-esteem.
Dolly Parton has overcome adversity and reached the top of this pyramid. What an achievement. She has broken so many glass ceilings in the music business whilst still remaining true to herself. How does she do it?
---
Find the courage to be yourself 
Dolly's favourite song "Coat of Many Colours" about the coat her mom made for her out of rags, covers issues of confidence, bullying, and acceptance. She says "It's OK to be different, it's OK not to be like everyone else, it's wonderful that you are who you are".
Jane Fonda says "Dolly is very conscious of self, she has created a mythic, iconic character entirely real but enhanced", and describes her as being "More unique than anyone else". Self-confidence comes from having complete trust in yourself and your abilities. One of the best ways to boost your self-confidence is to stop comparing yourself to others and focus on your unique strengths and values.
Refine your talent 
Dolly has a unique voice, is a brilliant songwriter, and is a fantastic entertainer. Alongside this natural talent, she has dedication, focus, and persistence. She's been performing on stage since she was 10 years old and has always wanted to be a star.
Along the way, she has honed her craft by learning from legends like Porter Wagoner, appearing on his TV show for seven years, then moving on to get with different record labels and management. She can connect deeply to her audience and she is funny. Her creativity is astounding, she has written over 3,000 songs. In 2019, she celebrated 50 years since performing at the Grand Ole Opry in Nashville. She says she knows what it is like to build a career and not have it handed to you.
Coaching has helped so many women to identify their strengths and passions to develop within their careers. One of the great benefits of working with a coach is the partnership, working with someone who will hold you to account to put your talents out into the world.
Carve out your boundaries 
Dolly has been married to Carl Dean for over 50 years. She met him early on in her career but Carl is rarely seen in public. At that time, her producers didn't want her to be married, so she kept her marriage a secret for one year to demonstrate to them that she could be successful and married.
She knew early on that she would have to carve out boundaries before she got eaten alive. She foresaw in her career what she was going to have to do, to keep her sanity, privacy and space. What would be different in your life if you stopped striving to meet the expectations of others? Coaching can help you to listen to and trust your true voice and start to understand when to say yes and no to requests made by others. 
Surround yourself with positive supportive people
Throughout her career, Dolly has developed strong working relationships with her session musicians, and when she tours, her band has mainly been made up of family members. Lily Tomlin and Jane Fonda, her co-stars in the film 9 to 5, talk about the camaraderie they had on and off set and how they used to laugh so hard. More recently, her manager Danny Nozel believed in her becoming a superstar and changed the emphasis on her being a "heritage" act.
Think about the people who you feel good around and then the people who drain your energy? It's your choice who you spend your time with. Coaching is a positive, supportive experience. A coach will challenge your thinking to help you through any mental hurdle that's stopping you from getting to the peace and joy that awaits you on the other side.
Make decisions that work for you
One of the best decisions Dolly Parton ever made in her life was not giving the copyright of the song "I will always love you" to Elvis Presley's manager. It demonstrated her astuteness as a businesswoman. 20 years on from when Whitney Houston recorded it, Dolly has made $10 million in royalties. She learned how to stand up for herself early on in her career.
With so much information and advice out there, it can be difficult to make the right decision for you. Talking to an impartial coach can be a great sounding board to get everything off your chest and then have a skilled listener reflect back to you so that you have more insight into that decision.
Don't be pigeon-holed
Dolly expresses herself in any way she feels like, from country singer, crossing over to pop with the song "Here You Come again", becoming an actress in the woman-led film 9 to 5, returning to her blue grassroots, headlining the Pyramid stage at Glastonbury and most recently becoming a novelist. Her ex-manager Sandy Gallin said of her, "Dolly likes to move on", "She only likes to chew her tobacco once".
As we mature, we change and that's OK. Work we enjoyed in our 20s and 30s may no longer suit us in our 40s and 50s. Changing careers, job roles, or relationships can be challenging. Coaching can help reframe sabotaging thoughts about change eg. "I'm too old to do….." and cut through the stories we tell ourselves which stop us from finding new fulfilling careers, relationships, hobbies, etc.
So, if you want to channel your inner Dolly, please get in touch to discuss how coaching can help to increase your confidence, authenticity, and empowerment to help move you forward in life or your career.
Share this article with a friend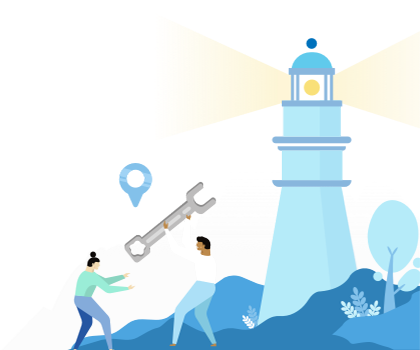 Find a coach dealing with Confidence