Does coaching via Skype really work?
As a coach, this question is asked frequently. Clients are looking for the best coach they can find, which often leads them to connect with someone not within their own immediate area.
The solution in the past was a telephone coaching session, which can be helpful for some but, as with anything, it has its limitations. Making a real connection and forming a solid working relationship can be difficult when the only method of communication is audible.
Skype, on the other hand, allows both the coach and client to benefit from seeing one another, as well as discussion.


As a client, what should I know about coaching via Skype?
First of all, identify the person you want to work with. To search for a coach or NLP practitioner offering online services, use the online search tool. Once you've narrowed down your choices to a few coaches who fit the criteria you're looking for, the next step is to approach them.
Not all coaches will offer a free 'taster' or 'sampler' session, however most will. The taster session serves two main purposes.
For you the client, it allows you the opportunity to 'meet' your prospective coach, ask questions and to get the 'feel' of how a full Skype based coaching session will be.
For the coach, it allows them the opportunity to meet the prospective client and decide if there is the 'chemistry' there to enable a successful relationship.
Both of these are vital in establishing a basis for live Skype video coaching.
For the coach, the video factor of Skype allows them to actually 'read' your expressions and behaviour. Unlike telephone coaching, where everything is based on the language used and the way it is said, Skype adds the visual dimension which is, in my opinion, crucial for the coaching process.
As the client, you can expect the coach to conduct the session as if you were right there in the room with them. In other words, you get a 'virtual face to face' coaching session.
Why does online coaching cost the same as face to face?
Coaching fees are usually determined by time rather than how they are conducted. I have clients all around the UK as well as abroad. If I visit a client outside my immediate area, I have a mileage charge if I fly out (yes some clients really fly me to their own country for face to face), then they have to cover all the incidental expenses.
Using Skype has the advantage that the sessions can, in fact, happen during 'anti-social' hours if both sides wish them to.
I am often coaching people via Skype in the early hours of the morning or indeed in the evening or through the night. Sometimes due to international time zone differences or more usually within the UK because of client work schedules, being on Skype really does work out.
Another advantage of online coaching is to provide support 24 hours a day, seven days a week, 365 days a year, for you - the client - if you need it.
If I don't see my coach how do I pay them?
Payment will differ from coach to coach but could include payment via Paypal or online bank transfer prior to the session. Each coach has their own way of making these transactions. Feel free to ask the coach about this during the taster session.
Is Skype coaching as effective as face to face?
Video or Skype coaching can be every bit as effective. In doing a quick survey with some of my professional colleagues here in the UK and from around the world, they all confirm that, from the coaches point of view, a well-formed, well-planned Skype session is every bit as effective as face to face.
Indeed, I could argue that sometimes the 'distance' and 'safety' achieved from online coaching allows the client to open up more than if the coach was actually in the room with them.
Clients also agree that they get great sessions via Skype and their end goals are indeed accomplished.
Is Skype Coaching Confidential?
Yes! Just as if you were to meet your coach face to face, being coached on Skype is completely confidential.
Is video / Skype coaching endorsed by the major coaching and NLP accreditation bodies?
Yes, indeed many if not all of them use Skype or similar to deliver classes and coaching sessions.
So you recommend Skype?
Yes, I do. I have been coached and I coach on Skype. So I have been able to use it from both perspectives. The main advantage is that you can find the best fit, the best-equipped coach to work with you, regardless of their physical location.
Enjoy the coaching experience and get the results you want. Unleash your potential today!
Deciding to see a life coach is the first step in your journey to discovering the power you hold within yourself. If you have more questions before starting your journey, visit our FAQs section for all the answers.
Share this article with a friend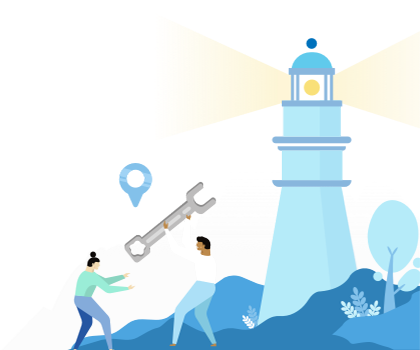 Find the right business or life coach for you