Career coaching
Developing leadership skills - top tips for new managers
A client was recently asked to identify what he wanted to work on in coaching sessions and he replied: "I've gone from being told what to do, to having to tell others what to do and I'm struggling with the whole leadership/management role."

Many newly appointed managers struggle to grasp how they need to operate in their new management position in order to gain respect from the people they are now responsible for, as well as meeting the demands and challenges of their new managerial role.
Coming from a software engineering background, the client admitted that he found it hard to motivate his team, to successfully delegate tasks that he had previously been responsible for and was unsure how to gain respect from a team of people not much younger than himself.
Below are some of the areas discussed in his coaching sessions.

Top tips for new managers

Believe in yourself
If you struggle with confidence in your own abilities, remember that those who promoted you saw your potential as a manager.

Accept your new learning curve
If you are to grow and develop in your new managerial role be aware that you will need to learn as you go. Do not be afraid to ask questions and ask for advice and accept that you will be faced with new challenges and difficult situations that you may not have experienced before.

Take time to engage with your team
It is important not to make assumptions about the personalities, skills and expertise of those in your team. A good manager will make objective decisions based on fact and will trust their team members to work productively and efficiently, giving everyone a fair chance based on performance and not hearsay.

Get to know the culture
Every organisation will have its own 'ways of doing things' so by taking time to find out what the norms and behaviours are will make it easier to develop your management style.

Tread carefully and wisely
No doubt you will be full of enthusiasm to make your mark and make changes but a good manager will be aware that people are often resistant to sudden change and will introduce new systems and practices in an acceptable way. It is best to do a few things well rather than several badly.

Lead by example
It is important to be consistent, fair and not make unrealistic demands on your staff. Regular team meetings will allow you to set out clear expectations of your staff as their manager and allow realistic time scales for projects.

Continually develop yourself 
Just as you will be developing members of your team to get the best out of them, make a point of developing your own professional and personal development. This may be in the form of training, working towards extra qualifications or calling on the support of a coach or mentor.

Being a new manager can be tricky and it can seem daunting at times but by being aware of some of the things you need to consider will help you to keep ahead of the game.

If you are a newly appointed manager I wish you good luck and, in the words of Sophocles: 'Success is dependent on effort.'
Share this article with a friend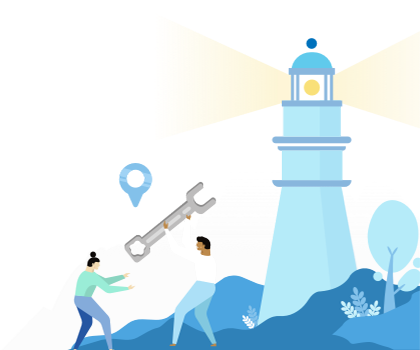 Find a coach dealing with Career coaching