Career coaching
Developing as a professional: The work, life & study balance
"A professional is one who can do their best when they don't particularly feel like it." - Alistair Cook
Setting the scene
The decision to study and develop as a professional can be a challenging one. The developing professional may have to pass academic exams, access and adapt to practical experience and still wish to socialise or balance family needs. Many professionals may also find they have taken on management responsibilities and need to acquire new interpersonal skills too.  
Few developing professionals will have undertaken the challenge without being aware of the demands it could place on their personal resources or the stress that it can cause.
What they may not have explored is how they should manage the 'stakeholders' (that is for example their employer, friends, family, staff and professional body) who are likely to be affected by the developing professionals work-life-study balance (WLSB).
The purpose of this article
This first article of two, argues that professional development includes being able to manage competing priorities, staying focused on numerous goals and communicating clearly with stakeholders in order to keep them 'on board'.
There are professional development lessons that can be gained from developing an effective and healthy WLSB that will serve the student well into the future.
The first lesson that Alistair Cook draws attention to is that once professionals have undertaken an obligation they should commit to  'doing' their best, even 'when they don't feel like it'.
The second professional lesson is that just like the organisations they work for or enjoy the services from, all of us will be more motivated to do what needs doing when we have:
A clear sense of purpose, divided into goals, which are further subdivided into smaller achievable chunks to focus on. This allows the potential for consistent successes which builds confidence all around.
A vision for the future that has been agreed and shared with key stakeholders, so that it is clearly understood what is planned.
The engagement and support of stakeholders.
Taken responsibility for balancing and getting their needs met.
Getting needs met
Humans are more able to be focused on achieve their goals when they are getting their emotional needs met. Each individual may get those needs meet in ways are unique and best suit them. Regardless all of us need to have the sense that are being met sufficiently for us.
Those needs include:
1. Feeling safe and secure enough to develop: such that they feel able to cope financially, as well as at home and of course in work. Responsibility will always bring some kind of difficulties and the key is to be able to cope with feeling stressed. Seeking help, from friends, employers or family can be useful, but most find that an executive coach is the professional thing to do.
2. Having a sense of belonging and community: such that the professional can contribute and feel a part of something. Some professionals will be content to be in their own space. Most however, enjoy and benefit from team working with others. The effective professional will know when to be in their quiet space and when they need to engage. They will also know when they need to have that quiet, private space to collect their thoughts and reflect on what lessons they have had.
3. Giving and receiving attention: as all of us like to be told how we are doing, asked after and to receive 'positive strokes'. However this is a two way process and the professional should also give appropriate attention, enquire about and keep updated their key 'stakeholders'. The professional manager has an obligation to feed back to their staff too.
4. Making time for friendship, fun and others: this will be dependent on each individual, but very often a professional who wants to develop will need to feel confident networking with others.
5. Accessing confidential emotional support: to at least one other person with to discuss professional frustrations, stresses and occasional worries, which enable the professional to express and resolve them. This frees up their emotional energy and thinking space to address for more useful matters. A coach or work mentor is always a good idea.
6. A sense of being stretched: professionals perform well when they have clear goals that encourage them to go beyond what they already know. However, if the goals set are bigger than their capacity to cope or make their emotional needs out of balance, they may feel strained. Strain is unhealthy and can to lead them feeling unable to cope. This is why goals should be set on a SMART (Specific Measurable Achievable Relevant Time bound) basis that is they are realistic and achievable, then the professional can be highly motivated to succeed.
A professional who learns how to be and do their best will be more able to encourage and coach their staff on how to do those things that need doing, rather than the things that they like or prefer doing. That is good leadership.
The second article will explore who professional can best lead themselves and others to make best use of often limited personal resources.
Share this article with a friend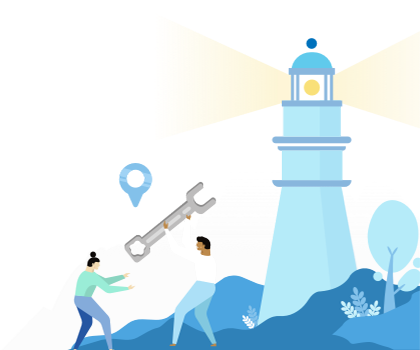 Find a coach dealing with Career coaching