Personal development
Cultivating positive change
Most gardeners agree that gardening is good for you. In fact a recent survey from the RHS (Royal Horticultural Society) reports that 82% of gardeners say it makes them feel happier. In addition, the groundbreaking work of the Green Gym is recognised by GPs and Government to have a positive impact on health and well-being.  But have you ever noticed how many similarities gardening has to managing life?
As you prune, weed, and sow your seeds, do you do it with care and devotion or in a crazy, chaotic manner? Could the way you garden reflect the way you live your life?
Gardening reconnects people to what really matters - creation, beauty, food, things coming to life and things dying and we can learn a lot from it.
Making positive change is all about giving yourself permission to grow and the time and space to cultivate things that really matter to you. Sometimes, you need to clear the weeds to make room for the new. The weeds might well be the things that have held you back or smothered the seedlings of new ideas that have failed to grow. When you take away the weeds, addressing and confronting things on the way, it can bring a great sense of relief and of letting go.
The very act of gardening can be an exercise in being mindful. As you learn to pay more attention to your thoughts and feelings, you develop a richer source of information. This allows you to make more successful decisions and create a secure foundation. From this fertile ground you will be better placed to plant the seeds of your future. The seeds turn into healthy shoots and take root. As your ideas and new behaviours begin to blossom, more things become possible and new opportunities present themselves. Nurture this process and it will allow your life to bloom and bear fruit.
As the saying goes, 'All the flowers of tomorrow are in the seeds of yesterday.'
For more support and advice on how to cultivate positive change, contact a life coach. 
Share this article with a friend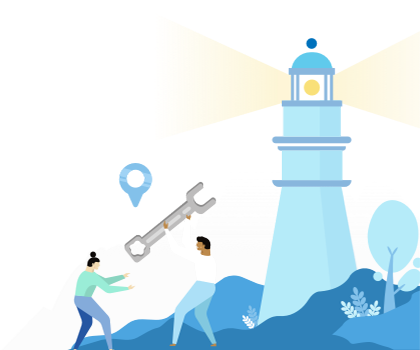 Find a coach dealing with Personal development