Staff coaching
Considering business coaching
Business is an ever changing landscape that is affected by many complexities that can be relative to sector specific changes and or economic, political or environmental change that can demand challenging decisions.
There is no fixed path in business and the commercial map is ever changing and moving. The decisions made and the plans that are implemented have consequences on the business and implications for the owners and partners who may not always have the experience, skill-set or staff to tackle the problems they encounter.
Executive businesses coaching/mentoring support assists owners/leaders in tackling a comprehensive range of common (and more unusual) commercial problems. Working with the individual directly the coach is enabling learning, confidence and strategy to emerge through various routes. By combining the preferred learning style of the client and working with their current skill set to create the opportunity to expand and broaden both vision capacity and capability of current business experience taking it to a new and different level.
This learning experience has individual learning and development as the advantage over any taught course or generic development, as it provides specific unique and bespoke learning to connect with individual insight between the coach the client and the situation.
Areas where coaching or mentoring can regularly assist with include:
Diversification.
Partnership roles and relationships.
Recruitment retention.
Development of staff.
Troubleshooting.
Business, or staffing reviews.
Contract negotiations.
Strategy.
Mentoring and coaching.
Mediation and engagement with others.
Negotiating – new terms and presenting information and change.
Communication.
Work life balance.
The executive coaching expertise that may offer you the most development could be from background knowledge of working with different industry sectors and experience that has developed skill with international companies, SMEs and sole-traders. This helps to provide an invaluable insight into the issues that businesses could face and how to overcome them. Ensuring that the coaching experience has had the opportunity to have a bigger picture insight within their own experiences will enhance their capability to empower the learning relationship by mirroring reflecting, testing and exploring opportunities and theory in a planned way. The coaching sessions can be planned to incorporate experiential actions and timings to parallel individual business planning and actions to maximise success.
Clients can utilise coaching for short-term troubleshooting issues that require immediate action, while others use services for longer term projects. The client learning then has the opportunity to be both tested and evaluated at a crucial time. This learning is lifelong. Therefore, creating bespoke individual learning that is transferable, with a by-product of personal confidence gained by having worked through a series or situation of challenging business circumstances.
What will work for someone else will not necessarily be the best personal fit for you and your business vision. The coaching relationship provides a valuable individually delivered flexible platform to explore the options for change that you want to navigate, approaching any complexities with a timely business centric approach and a to fit and compliment your learning style and the business direction you want to take.
Coaching for staff development
Coaching is versatile and complimentary to the individual. It has immediate advantages to first line managers and those staff who are in a supervisory position. As the first point of contact, first line managers are essential to managing troubleshooting and other business decisions to prevent unnecessary escalation it makes strong business sense to ensure that those in a position of supervision are competent to do so. Coaching can be used to integrate a first line manager into managing a team with the immediate advantage of enabling the transition and transfer of learning to take place more quickly, maximising performance and capability of the individual and improving the area of their responsibility.
Be selective
Before choosing a coach be prepared with what you want to learn, or what you want the staff member to learn, it is advantages to know what the coach uses as an evidence based tracking system to determine progress.
Therefore, test the experience of the coach by asking questions about the way that they intend to move learning forward within the coaching relationship. Ask another business how they have used coaching in the past and what they would do differently post their coaching experience.
Most of all coaching is an exciting journey that enhances all aspects of a person's life and working relationships, creating the opportunity to optimise the potential within and enhance explore and create a different level of opportunity.
Share this article with a friend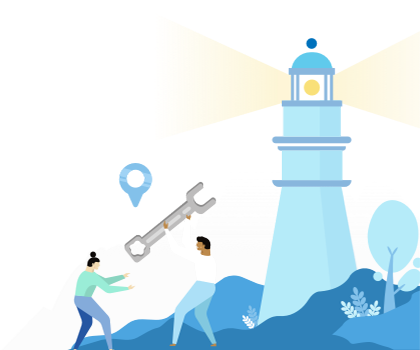 Find a coach dealing with Staff coaching