Parenting
Confidence for kids
Don't you find it amazing that despite the fact that we all praise our kids and tell them how well they're doing all the time, that kids in the UK are among the least confident in the world. What they fear most is failure and yet we do everything in our power to avoid them experiencing it. No matter how they do, we find something to praise them for - "you did your best" we say, reassuringly. 

I see lots of children as a kids' therapist and it's clear that whilst they are given loads of praise, they don't actually know what makes them special or what they are good at. They may say 'sport' or 'maths' when asked but they have no idea at all about what makes them a 'good friend' or 'a kind and understanding person' or 'brave'. I spend a lot of time with them, enabling them to get to know and like themselves and indeed they do leave me standing taller but what happens next I have no control over. They will return to their world or unhelpful, blanket praise and no resources with which to cope with life's obstacles. 

You can help your child develop these by using some of these tips.

1) Look out for when your child does something you want to encourage and give it a name so their little brains can file it away for future use e.g. when they do something kind, instead of just saying 'thank you' say 'that was kind and thoughtful the way you did x'. This will then be stored in their file of things that show they are kind and thoughtful so when they need to be, they have access to it as a gift or resource. 

2) Act how you'd like to see them behave - so if you feel they could be a little more outgoing, show them how by being so yourself. Examples are really helpful for children. Show don't tell, basically.

3) You may know when your child is struggling but taking over and heading off the panic will not teach them how to cope, it will just demonstrate that you don't believe they can. This then builds on those self doubts and insecurities.

4) Listen when they share their doubts, accept that they have them and remind them of the skills they have to overcome them for example "remember when you did x, you felt like that too and as soon as I left you were fine and soon made a new friend." 

5) Have faith in your parenting skills and step back, let them find their feet and make decisions for themselves. 
Share this article with a friend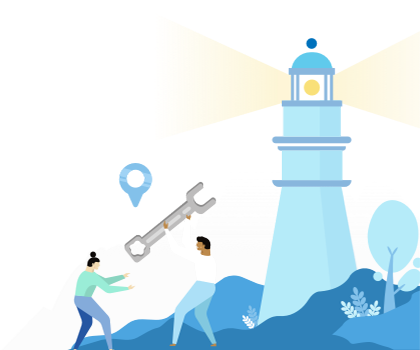 Find a coach dealing with Parenting