Personal development
Confidence booster no.2: Is failure an option?
Failure is not an option? Not only is it an option - it's part of the deal.

The fact of the matter is, if you are reading this and are a member of the human race you will make mistakes, maybe even the odd howler, I guarantee it. The secret is to accept this fact and cut yourself some slack - but I am not asking for any more or less slack than you would for a good friend or work colleague.
The challenge: To relieve self-imposed and unnecessary pressure.
If you suffer with issues of self confidence (and most of us do at different times) and if you are prone to working yourself over for making mistakes, you can set yourself a whole set of unnecessary challenges including:
- reluctance to take risks
- stifling your abilities
- ignoring your achievements while highlighting your failures.
Exercise: Back yourself - look at the facts.
Write a memo to yourself listing your abilities - which will be a matter of public record and fact - so that not even you can dispute them. Don't roll your eyes… do it.
Note down your past successes as you may well have buried them beyond normal daily recall. Get them out, dust them off and put them on display (this is for your benefit, not ours, as it will be you that cannot see them).
Check out what some of the most successful people in history have said about failure - in particular our greatest scientists, who reached the heights of achievement through trial and error... get it?
There's nothing wrong with striving for perfection and having to make do with mere excellence. The trick is not avoiding making mistakes or failing, it is in doing so and using it as a lesson, not as a source of corporal punishment!
Share this article with a friend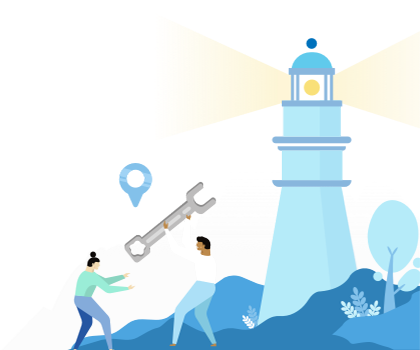 Find a coach dealing with Personal development