Coaching supervision and self-care
As coaches, how we care for ourselves and our clients has to be significant to the quality of our work, health, well-being, growth and personal development.
 
We are all a work in progress and to see supervision followed with practice and reflection as our basic practice model is where we can embrace our learning and our way forward.
Building our skills, knowledge and awareness during and after the coaching conversation is a dynamic way of learning. Dynamic, because we can take time to engage reflectively on our abilities and those nuances during a time when we can stop the clock and reset.
We are all individuals, and we all develop and apply our own techniques and learnings from a massive toolbox of experience, one that has a never-ending capacity and opportunity to be creative, to think and develop new approaches.
Reflection
Reflection is a powerful tool, relating to our internal barometer. I like to refer to this as our internal supervisor. Having the space and time to reflect in a supportive way, as part of a supervised session gives us another opportunity to review with a different viewpoint.
Coaching can be an isolated experience and a period of guided reflection is a powerful and meaningful way of giving us confirmation and confidence of direction. 
Using journaling to record reflections develops good practice and insightful opportunities into how your tools and interventions have worked in various situations. All are great experiences and methods that can grow under regular supervision.
Processing - giving distance and space
Have you ever rested with a personal decision, either overnight or for an appropriate period in time, then felt you have a completely different perspective or solution? A solution or perspective that has far more options and benefits?
This is the benefit of giving ourselves space and distance, which is at the very heart of supervision.
 
By examining areas of decision-making during coaching we can learn from, exploring any potential reasons and solutions for adopting or adapting a different perspective. A supervised conversation can initiate and bring reflection, during and after our supervised discussion.
 
Space and distance enables our wise mind (heart centred) to make a wise discerning decision, informed by its innate wisdom to giving a new perspective.
Acknowledgement
Coaching is like any other experience, there are those sessions that are amazing and those that we could consider as being less than what we wanted. Any isolated experience and reflection can lead us down a path of unnecessary self-criticism, especially when our energy levels are lower than usual, or we are experiencing other pressures.
 
By maintaining a balanced perspective, we are enabling our client engagement and practice to remain with the client, retaining the flow and flexibility that is necessary to respond with authenticity.
Understanding
When we are flowing with the perspective and conversation of our clients we are fully engaged with their position, our abilities and senses are heightened towards understanding their perspective clearly.
We are then in a position to improve the way we respond with understanding and empathy using and selecting appropriate tools and practice to take the client forward.
This position of innate understanding can only develop from the perspective of developing and understanding of ourselves.
We can only give away what we have ourselves.
Coaching supervision is really much more than the word supervision suggests.
Cambridge Dictionary: "The act of watching a person or activity and making certain that everything is done correctly, safely."
Business management
This area can be underestimated, it can improve our whole operation making the sessions that we undertake more meaningful, and purpose filled. Taking business opportunities and operational confidence to a different level.
If you are either a business owner looking for coaching to raise your opportunities or you have staff that could benefit from learning supervision and those skills that will support them in managing staff effectively, there is a coach for you!
You could be introducing or considering a coaching culture within the company and need guidance on how this could work across divisions, coaching is a flexible strategy that can easily support existing line management obligations like performance reviews, engagement and stakeholder negotiations.
If you are a coach or counsellor managing your own practice, skills organisation and varieties of communication methods to support you can only enable your confidence and the confidence of your clientele.
Improvements in organisation and communication can have the effect of helping us to work smarter not harder.
A coach with business experience will enable you to explore that bigger picture, bringing greater confidence and opportunity to your business and professional conduct.
Selecting your coaching supervisor
Experience is key, your enquiry or discussion is where you can ask the questions that lead you to choosing the right person.
Coaching style, tools and interventions are individual to each coach's experience and expertise. Expertise is then birthed from our breadth of experience. The breadth of coaching clients that we engage with brings a richness and quality to our practice.
Searching out a coach with experience that is relevant to your needs is a good place to start.
 
Coaching supervision is a one-to-one activity, focussing on the way the coach and their clients are working together. There also exists mutual benefit within their relationship, for growth and personal development, by raising awareness levels of the inter relationship between supervisor and coach.
There is the added benefit of an evidence-based track record, which can be used as evidence of continuous professional development. When we undertake coaching supervision, we are taking responsibility for our own continuous development, by supporting clients with a freshness in our practice.
Share this article with a friend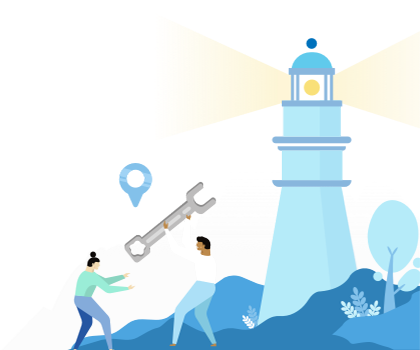 Find the right business or life coach for you