Coaching Grows Up
Coaching or Therapy? Or both?
Whilst Therapy is about 'uncovering and recovering', Coaching is about 'wondering and discovering'. Sometimes we need to heal and repair in order to move on and into our dreams. Therapy and Coaching are similar and yet different. Sometimes we need one, sometimes the other and sometimes we need both! Sometimes we need to flip between them – read on and see how this can be so.

We may want to focus on:
Emotional and mental wellbeing (Therapy) or
Achieving our dreams and goals (Coaching) or
Seeking out meaning or things that are bigger than we are (Transpersonal)
We may also want or need some help.
Making the process right for you
It seems more and more of us are sensibly seeking support in reaching our full potential, which may include achieving our goals or may just be being at ease with ourselves.
Coaching seems to be the latest hot solution. It has a very valuable and popular role to play, as indeed do all the healing arts and personal, interpersonal and transpersonal approaches. What matters is the approach that you decide to take for yourself (or more precisely, what works best for you).
Coaching and helping others is an ancient form of community support that is frequently and constantly given a makeover, maybe to meet the marketers hype or perhaps, more generously to keep the message of self- development fresh, modern and understandable for today's world. It is about finding positive ways in the world.
A Common History
The roots of all of those forms of self-development are in the time before time as we measure it. The ancients had healers, teachers and mentors who appear in the myths and stories so deep in our hearts; like the Gandalf's, Merlin's and Fairy Godmothers, who are distant memories of reminders of helpers, who call upon us to "Know your-self" and "To thine own-self be true."
Both those phrases are typically associated with the ancient Greek philosophers, like Socrates, then Plato and Aristotle (and more), who have credited with sparking the structure of the arts that we today call Coaching, Counselling, Teaching and Healing.
That structure might be likened to Windows 1.0 operating system that enabled other versions to be built upon it, improved and spread more widely. The core of Windows 1.0 is still there, running in the background, quietly getting the job done.
Similarly Coaching has growing out of the healing professions, like counselling, psychotherapy, from the teaching, business consulting and organisational development services and of course from the focus of personal development courses  (and the occasional fad too!)
We might describe this journey from Socrates (the ancient call to "Know your-self)" to Martin Seligman (and his modern repose of "Positive Psychology" – positive change is possible!) as covering the following key proponents:
And how it developed - "From healing to solutions – what you get!"
After Socrates came:
William James, the father of psychological theory, said that people often hide their brilliance (the helper's job is to help them uncover their brilliance).
Sigmund Freud introduced us to the Ego, explaining how we all have our innate desires constrained by our social rules (the help is needed to balance the two and create a healthy Ego).
Carl Jung showed how having a focus on the future was healthy (we sometimes need help to build a vision to the future and live purposefully towards it).
Alfred Adler demonstrated how people could be the artist, creators and inventors of their lives (help in setting goals, planning and then taking action is always welcome).
Carl Rogers showed how the individual has all the resources that they need to change and to grow (all they need is the supportive environment that encourages, nurtures and highlights the resources they have).
Abraham Maslow explained how healthy people have a sense of vitality and build on that health by seeking out meaning and purpose in their lives (a helper will support you in identifying and getting your needs meet, helping you to find the sense, purpose and meaning of your life).
Bill O'Hanlon demonstrated the effectiveness of focusing on future solutions (a coach will keep you focused and moving forward).
And that enables the positive ways!
Coaching for positive ways will help you:
Uncover your brilliance
Balance your emotional and mental lives for a healthy Ego
Build your vision of your future
Set goals, make a plan and take action
Develop and build your resources
Get your needs met and help you find your meaning and
Stay solutions focused 
In the process of discovering, if there is some uncovering and maybe some recovering to be done, choose a coach that can and will support you.
Share this article with a friend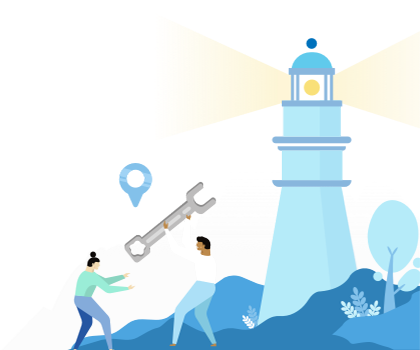 Find the right business or life coach for you