Personal development
Coaching for life
We know that 'coaching' is not the best understood term even though it has been around for a long time now. But really the aim of being coached is to 'improve'.  
Not that you are not good enough now, but as human beings and as people, we are always naturally striving to be better (even though some people don't realise this, or even fight against it with "I'm OK as I am").  But if we read something, we learn; if we notice something new, we learn; if we try and succeed to set up that confangled TV system, we learn (very personal for me lately in a new house!) and so we have improved our minds! 
We have, in fact, actually rewired our brains with that new knowledge, that process of learning and tackling something new and achieving success changes us for the better. We have 'improved' ourselves. It can be simple like that - finding a faster, easier route to work missing the traffic, getting a routine down pat and saving time and effort with the school run in the morning or making a great impression on colleagues and clients at the seminar you just ran!
We want to grow, to find better and more efficient ways to live our lives. Many people yearn to do something mad or wild, to go somewhere different than the usual on holiday or to live that dream they have had for so many years ! (I did it!)

Coaching therefore just gives us space to focus, encouragement and perspective on what we really want to achieve - not just what we think we want. It helps inspire us to achieve those dreams and give them an achievable time-scale, to take manageable steps towards it and be ready and waiting to jump when that opportunity comes up for us!
That is what coaching is essentially. But that is the objective. The process is more complicated in actuality and the techniques and skills are learn-able to use, but you may need expert help to start and reinforce them. Monitoring progress is helped when it is shared - pride (nothing wrong with that at all), reward (congratulations or a physical reward you promise yourself) and again, another perspective perhaps that the coach reflects back for you.
So halfway through 2016, what have you:
Achieved that you are proud of?
Thought of achieving in future?
Noticed might be missing in your life?
Realised you can do better than you once thought?
Want to try to stretch yourself?
Jot down these things. Make them your goals and acknowledge your achievements!
Simply recognising these, acknowledging them and keep thinking on them is the process of working towards your goal. No matter how long it might take, the journey is the fun bit!
I know coaching works. It happened for me after many years of wanting to backpack for an entire year and see the world - the scenery (wow!), the cultures (oh!) and the personal experience (amazing!). It can work for you too!
Share this article with a friend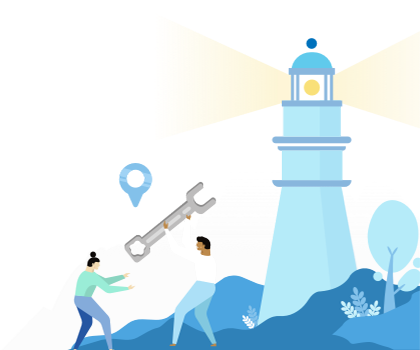 Find a coach dealing with Personal development