Personal development
Clarity Of Vision: A Winning Habit
27th October 2013, Sunderland defeat Newcastle courtesy of a late wonder goal from striker Fabio Borini.
Here is a snippet from the post match interview with match winner Fabio Borini.
Interviewer - "Fabio where did that come from, I bet you never expected to come off the bench and win the derby like that?"
Borini -  "No, I expect it, I work weekly with my mind coach to visualize my goals so I expected it"
Back in the MOTD studio Mark Lawrenson quips "Imagine being in the Liverpool dressing room in the 80's and saying I'm off to see my mind coach?"
CUE – laughter from co-hosts.
Visualization techniques and mind coaches have been around sports for many years so why was this seen as humorous or a perceived weakness? Perhaps it's cultural, a lack of knowledge of potential benefits or simply outdated thinking and methods. 
In the 1970's Soviet sports coaches began exploring the power of the mind in impacting performance. In studies scientists assigned three groups of Olympic athletes three training regimes:
Group 1 received 100% physical training;
Group 2 received 75% physical training with 25% mental imagery training;
Group 3 received 50% mental imagery training with 50% physical training;
Group 3 achieved the best performance results. 
Dave Brailsford, probably the most successful sports coach in the UK, led GB Cycling to a record medal haul at London Olympics and his Sky Pro Team are the benchmark of world cycling excellence. When asked on his training methods he references "Three Pillars of Excellence". 
The first of the Pillars is the Human Mind.  
Dave states that no matter how well prepared the body or equipment, if the mind isn't right, winning is at best remote. He believes mindset is essential to succeed and he references mental rehearsal & visualization in team training.
These methods are not new to football.
Wayne Rooney advises that before each match he speaks with the kit man to identify the kit to be worn and then creates strong mental images of himself in the designated kit, his performance, his goals and ultimately the victory.
Beckham, before a free kick, will close his eyes and start breathing deeply. When asked why, he says he is visualizing the ball hitting an exact spot on the back of the net. Watch a clip of his 92min equalizer against Greece, the one that sends England to the 2002 World Cup Finals.
Nakamura's wonder free kick against Manchester United booked Celtic into the last 16 of the Champions League in 2006. Post match he talked about how he imagined the ball hitting a precise square on the net.
It's not just for individuals.
Sven Goran Eriksson took on the England role in 2001. With a team in disarray, low on morale and 17th in World Rankings, he introduced visualization techniques to training sessions to build individual belief, confidence and unite the team with a common goal. He led England to last eight at two World Cups.
The above examples are what sports science reference as Creative Visualisation - the process of creating strong mental images of what you want to happen. In doing so we install Neuro patterns that support the desired outcome. We create belief in the possibility and make the outcome more attainable.
We already know this works, how many times do we say "Believe it when I see it" or read about people who "had the Vision"?
Are you open to the possibility of applying positive Visualization Techniques to achieve your personal and team goals?
Share this article with a friend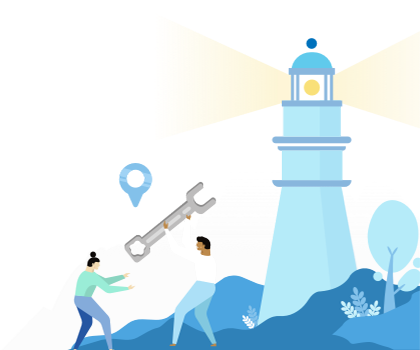 Find a coach dealing with Personal development