Personal development
Changing perceptions can help you
Life is like walking a tightrope with treacle either side. Sounds amazing and somewhat delicious? Life is really. It's all a matter of perspective. But more than that, some lives seem relatively smooth, others a continuous trial. Why is this and how do we cope when the odds seem to be continually against us? Having the right perspective can be powerful.
One of the important things to remember that each day is new, as is each moment. Our thoughts can change our world. We are creators of our lives, co-creators in the universe. Tell yourself that you are amazing and can handle anything no matter how challenging.
Stop! Think! We are like lemmings rushing to nowhere wanting more, with little view of the destination, and seeking bigger and better things in our lives. Surrounded by media and its magnetic pull, makes people believe that they are not good enough, smart enough, brave enough ,or worthy enough without whatever is the latest designer gadget, fastest most expensive yacht or car. Some of the unhappiest people are locked in this groove.
Shifts in life are constant. Life is becoming faster, people greedier and more materialistic. Currently most people are separated from who they really are. One day there might be an almighty crash. What will happen then? How will people cope? What tools will there be available? Those able to change perspective are going go be able to deal with life better.
Thought patterns are powerful. Intention impacts. How crucial it is to watch how and what we think, say, behave and do.
Wrong patterns are perpetual. The more anger and violence there is in the world, the more it is picked up. It's the same as when someone in the home or office creates a bad atmosphere with mood. It is picked up by and affects everyone and may indeed spark others. Too much emphasis is on the negatives of this world impacts, and reading newspapers full of unpleasant stories, whether they be true or not. On the contrary a positive open aware outlook helps everyone. With love, care and attention people thrive and organisations become better places to be.
Before getting out of bed you can determine what sort of day you want. It is your choice. It's all about perspective. No matter what you might be going through, the right attitude and way of looking at the situation, is crucial. We must train ourselves to be conscious of how we approach life, be disciplined, in gratitude for the good things in our lives and be able to forgive.
Pierre Pradavand wrote The Gentle Art Of Blessing in which he shows how changing his perspective helped him and changed his life.
Determine to start each day by saying, 'I am fine and today I am complete.'
Share this article with a friend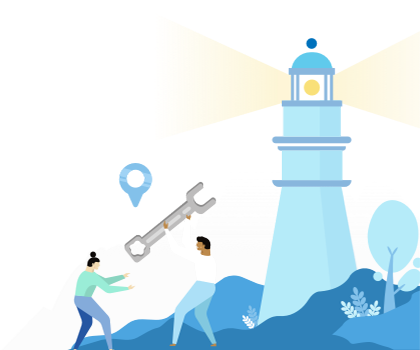 Find a coach dealing with Personal development