Career coaching
Change in circumstances - now what?
It's never as bad as you think it is.
Let me tell you a brief story... it was the week before Christmas, I was 28 years old, had a mortgage, a car to pay for, and about £3000 in credit card debt. I was called into my manager's office to be told that I was one of two people out of our department who was going to be made redundant. After the other person was given their news, we both had an hour to get our stuff together and were escorted to our cars. There we were, one person in tears, the other feeling happy and relieved; I was the latter. It's not that there wasn't some part of me thinking, 'what now?', I had been unhappy and miserable in my job for a while but never had the certainty in what I wanted to do next or the confidence to just walk away from a job that paid. Suddenly, someone else's actions had decided for me, and I had no choice but to adapt to this change in circumstance.
We no longer live in an era where the majority of people are in the same job for the whole of their working life. According to research by the insurance company LV, a UK employee will change jobs on average every five years; whilst this might not be the case for public sector workers, austerity and privatisation has meant a reduction in the number of people being employed with the public sector where there has been a decrease of 1.1 million since 2009.
There may be greater job security within the public sector compared to the private sector, but as I experienced with my time within probation, your career and which sector you would be working in can come down to something as arbitrary as which team you were located in on one particular day.
5 ways to manage a career change
Whether a change in circumstance is redundancy or a shift in role or organisation, the world does not stop revolving - you still have choices to make and actions to take.
1. Breathe and take a moment
It is quite normal to panic at the thought of losing your job, irrespective of whether you love or hate it. A host of negative thoughts will begin to run through your head; 'how am I going to tell my other half?', 'what am I going to do now for money?', 'am I going to lose my home?', 'how will this affect my kids?'. It's important to take a moment and just breathe. Give your brain an opportunity to process, deal with the overwhelm, and give you time and space to think through options.
2. Perspective
It is easy to lose sight of yourself when circumstances change that are beyond your control. Remind yourself of what you have achieved so far in your life. You haven't got as far as you have by being helpless. List all your achievements, the training you have been on and the skills that you have developed over the years. Use this information to gain perspective of the situation, to gain confidence that this situation is only temporary - it is not permanent.
3. Identify your strengths
At times like these, it's natural to have moments of doubt, but it's important to remind yourself of what you can offer companies when looking for another job. Identify your strengths, write them out, leave it for a day or two, and go back to your list and write some more out. Ask others what they would say your strengths are. If you are applying for jobs or going for an interview, what makes you different from the other people? Identify your stand-out attributes and promote them.
4. Opportunity
Reframe this moment as an opportunity to reassess what you want to do and what you want from your career. Perhaps you have been in your role straight from school or university - how have you changed in that time? What do you know now that you didn't know back then? Take this opportunity now to consider if there is something you would like to pursue now you have more of a chance to influence the direction of your career doing something you love or something you are really passionate about.
Finding a new job gives you an opportunity to experience a new environment, meet new people and could lead to a better life. Maybe you have always dreamed of setting up your own business, but the comfort and stability of your job made it impossible for you to even consider following your dream. The time could be now for you to build something of your own and create the future you really want.
5. Reality check
Let's get one thing clear - no one wants to be thrust into a situation where they temporarily feel rejected, out of control or in discomfort, but sometimes things happen which cause us to act. We are living in a time when the unemployment rate is 4%, the lowest since the early 1970s, and this is despite going through a recession.
There are plenty of jobs out there for you to apply for. It might not be the same as it was in the past where there were a couple of people applying for a job; sometimes it is a numbers game, but if you have the right mindset, if you open your mind to the possibilities and opportunities out there, you will find another job, and quickly. You will be an asset to the many companies that are looking to fill positions.
And don't forget, you have a network of people that you have built over the years who you could reconnect with who have experienced your quality of work, the strengths and the knowledge you could bring to enhance their business - utilise that network.

Having a change in circumstances can be life changing in a positive way; see it as an opportunity to create the life you want.
Share this article with a friend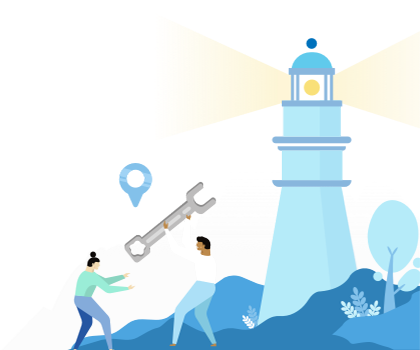 Find a coach dealing with Career coaching