Career coaching
Career coaching for a career change
Why would anyone seek career coaching? What is career coaching? How does career coaching work? What does a career coach do? 
Currently, in the UK, we are seeing a raft of large and small organisations making large numbers of employees redundant. Organisations are closing down or reacting to a dramatically changing marketplace. It may have felt like a torrid of major issues affecting us all at once: Brexit, climate challenge, the Coronavirus pandemic... 
Organisations are issuing redundancy notices on a daily basis to employees across the UK. A career change is on the cards for many employees in the UK at the moment.
Therapists are currently experiencing directly the impact of employees finding themselves in consultation of redundancy. The common expression we're hearing as therapists during our career coaching sessions is one of feeling lost and scared. The career goals of our clients have been suddenly and abruptly disrupted. The long term future may well look bleak. Many organisations will appoint a team of career advisors to give career coaching to those facing possible redundancy or redeployment. Not all organisations, sadly, are that enlightened!
Employees can often be left to fend for themselves during a time that can easily lead to work-related depression. Career coaching explores your current circumstances and identifies the most important values and skills you possess. Combining this with behavioural profiling we devise a path towards a career change. Whether this is a career change in your 20s, 30s, 40s, 50s or 60s. A career coach will also work with you to look at your wider life experiences and relationships. Doing this helps to match you to a career to give you that sense of purpose and achievement once again.
Naturally, you could go off on your own and pursue a job search for what you consider your ideal career. You might simply want to return to work as soon as possible. For many people this is their comfort zone, any job will do!
Behavioural profiling and communication techniques
Career coaching services are designed to give constructive feedback about where you add most value which gives you a massive boost when it comes to your interview technique. An increased level of self-awareness is a key indicator of emotional intelligence and this is vital for any leadership role. Being able to demonstrate this using communication techniques that deliver your message effectively means you will stand out. By looking at your behavioural and communication preferences and your desired career path a life coach can lead you to success.
A life coach can identify specific communication techniques that you use, that both help and hinder your interview performance. It's not unknown for clients to achieve a career change within a rapid time frame. 
If you're in a redundancy situation or looking to change your career then consider working with a life coach. Many life coaches can work with you virtually if you're not comfortable with face to face sessions.
Share this article with a friend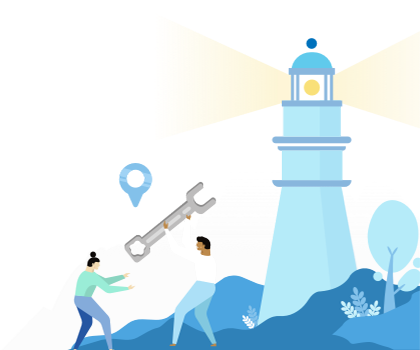 Find a coach dealing with Career coaching