Career coaching
Career change and what motivates you to work
Whether you're thinking about a move to a new organisation or a complete change of direction, getting to the bottom of what motivates you to work will help you make the right choice.   
You might be thinking that it is a bit of a no-brainer, shouting "money" at your phone, tablet or PC! On the surface and particularly when you don't like your current job, money might seem like the only reason you work. But there will be others.
Our drivers for work often change at different stages of our careers. People in their 20s are often motivated by opportunities to develop their skills and experience and gain promotion. By their 30s, particularly if they've chosen to have children, the chance to work flexibly can become a big motivator.
Plus, of course, people don't simply have one motivator, they have a whole set of them. This is why it is important to understand not only what your motivators are, but how much importance you attach to each of them.
Below are ten common motivators. Take some time to think about how important each of them is to you. Rate them on a scale of one to four, where one means not at all, two means fairly, three very and four extremely.
Which ones get you feeling engaged and enthusiastic about work and what else motivates you?
Autonomy – having minimal, if any, interference from others in how you work.
Development – opportunities for learning more and gaining new skills.
Competitiveness – does this keep you going?
Work/life balance – flexible working and reasonable hours.
Team membership – being a collaborator and building something with others.
Recognition – hearing others tell you that you're doing well.
Responsibility – for a team or a project/work area, or maybe both.
Security – a steady income and minimal risk of redundancy.
Making a difference – for individuals, a specific group of people or an issue that matters to you.
Newness and change – variety and being in at the start of things (you may lose interest when they've bedded down).
Once you've rated your motivators, think about how far they're met in your current job and if they aren't, be honest with yourself. Can these motivators be met or is it time to move on to a new place which is a better match for you?  
Share this article with a friend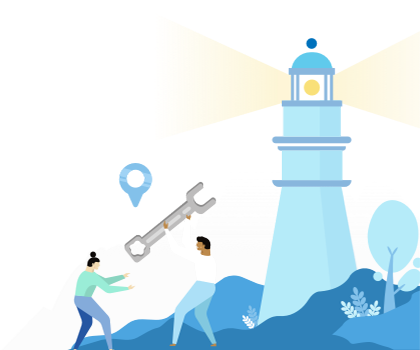 Find a coach dealing with Career coaching