Can online coaching really work?
The importance of your ideal environment for a coaching session should not be underestimated. You may have an image in your mind of sitting down, face to face with a professional over a cup of tea, perhaps in an office, home or coffee shop. However, the coaching session doesn't need to be face to face, in fact, many coaches only offer online guidance.
Some clients will give you the option of face to face or video call. Clients may opt for a compromise where perhaps the first session will be face to face, then once they are comfortable with their coach, they are then happy to switch to video call.
But can online sessions really be as effective? Let's take a look at the unique advantages of both forms of coaching, based on my own personal experience:
Face to face coaching
Builds a strong rapport
Some individuals are much more comfortable talking face to face compared to online conversations. It gives you the opportunity to build a strong rapport with your coach and is a much more natural way to create a bond. Us humans are naturally social beings and there is a lot to be said for a simple handshake.
Breaks the ice
You get the opportunity to share a tea or coffee before you get started. If you're a bit nervous before the first meeting, a warm cuppa after your journey can help to break the ice and help you to settle in before you get started. You can also have a natural break during the session, perhaps to grab another drink or use the loo before recommencing the session.
Physical tools
Your coach may use a toolkit of physical resources as part of the process. For example, your coach may give you option cards which you have to sift through and choose. If you are a kinaesthetic learner, this can be really helpful.
A change of scenery
When you are challenged to think outside the box, it can help to have a change of physical environment. Your normal environment, be it work or home, can be quite distracting and it may be hard for you to focus. The more inspiring the venue, the better. Your coach may even give you a choice of venue. I often meet clients in a hotel lobby which overlooks the seafront. On a hot summer's day, you'll find it hard to find a more awe-inspiring view. 
Non-verbal signals
During face to face coaching, your coach is likely to find it easier to pick up on non-verbal signals and make an appropriate response. This could be crucial in helping you to move forward. Some questions can also be quite challenging and require much thought before you give an answer. A good coach is used to long silences but it can be awkward as a client. Such pauses in conversation are easier to deal with during a face to face session than in a video call.
Online coaching
Eliminates stress of travel
Online coaching takes away the stress of travel before and after a session. You can save a whole lot of time and money by opting for online coaching. You will have to set aside far less time in your diary.
Saves time 
Not only do you save time before and after the session, but you also save time during the session. Firstly, there's less chance of either of you being late. In addition when you eliminate the obligatory cappuccino and general 'settling in', you get to the point much sooner than you would in a face to face session. Online coaching can be more efficient.
Screen sharing
On a video call, you have the option to share a screen, so your coach is still able to show you websites or give you exercises to complete during the session.
As effective as face to face coaching
Most clients tell me that online coaching can be a bit daunting at first but you soon get used to it. A good coach will help you to relax and be open in your discussions, so as long as you are free from distractions it can be just as effective, if not more effective than face to face coaching.
More flexibility in choosing a coach
As you are not limited to choosing a local coach, you have much more flexibility to choose a coach regardless of where they are based. You could even hire a coach on the other side of the world, as long as the time difference is convenient for both of you.
Share this article with a friend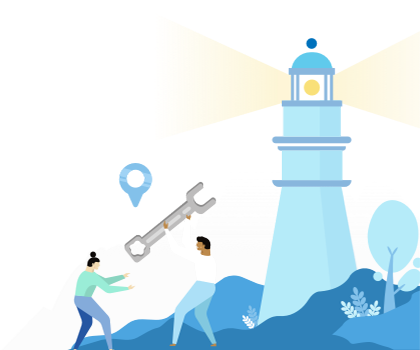 Find the right business or life coach for you