Personal development
Can life coaching help?
Considering coaching for the first time can be confusing and even daunting. What exactly can you expect for your money? How do you know you are picking the right person? Why not just call up a friend instead?
These are questions that get asked a great deal and are all very valid. So let us take a walk through some of the answers. Starting with that friend question…
Of course you can call up your friend in a crisis or a low mood - that is what they are there for and we all need them. They listen, they know us and they give their opinion. They comfort us and tell us what they think we should do. At least that's what I do with my friends generally. Aside from the listening bit, it isn't, however what I or any good life coach would do with a client.
The life coach's job is to understand where you are in your life, how you feel as a result and how you want things to change. A professional coach will not tell you what they think you should do. They will help you to discover what you need and how to get it, so that you move from where you are to where you want to be.
You should find your coach to be non-judgemental and easy to speak to. They will be able to spot any patterns that may be holding you back, help you uncover blocks that might be in your way and, importantly, help you to find a way to release them. 
We have all had friends with whom we end up having those same old conversations, and there can be something very reassuring and comforting about that, which is part of what makes them important. They often make us feel better at the time. The question is, does it change things? Does it allow you to look from a completely different perspective, with fresh eyes and find different answers? 
So what are you getting for your money? An independent professional who is solely there for you within your session. Somebody who can help you uncover solutions, feel very differently about yourself and your life and move forward. It is absolutely possible that in the space of just three or four hours worth of sessions, a client can feel completely differently about themselves and their situation. They can feel in control, unburdened and see a raft of possibilities that, although they may well have been there before, for whatever reason they weren't able to notice them or access them. Thinking differently allows us to feel different. Feeling better and thinking in a helpful way means that we can change the way we behave. Behaving in a way that is useful to us can change our lives. And it does, I have seen it many times over. 
How do you find the right coach for you? There is no doubt that it is important that you find somebody professional, that you feel you can open up to and be honest with. You also need to feel confident that they know what they are doing and cover the area you need help with. Coaches come in all shapes and sizes and from many different backgrounds, so get in touch, either by email or phone and have a chat and see if it feels right. You need to be able to have a rapport with them, as a professional. Once you are happy with their credentials (and you may wish to note that they are insured or part of a body or institute of some kind), go with your gut. 
It is always good to get an expectation of how many sessions they usually have with clients and also what their availability is like and, of course, what they charge. A good way to look at it is that, once you are happy with the coach, if you add up the time and the likely cost, are you happy to spend that amount of time and money in order to deal with your issue or lessen its impact on your life? It has to be worth it.
Remember, coaches offer a service and for the vast majority, word of mouth is a really important way to get business, so if you succeed, they succeed. We are always happy to take an enquiry and because we understand you need to find the right person, most are pleased to have a chat to see if it's the right fit. It is up to you to decide if dealing with that issue, once and for all, is really worth it.
Share this article with a friend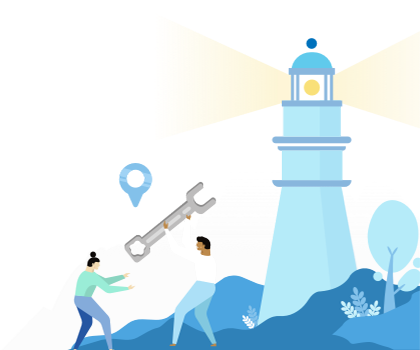 Find a coach dealing with Personal development