Leadership
Can football teach us about self leadership?
We might think that leadership only applies to those who are responsible for leading large organisations. The idea of running a large organisation or even organising a 'bring and buy' sale at the local community centre for the scout fund may even appear unappealing. We do not all want to be the Prime Minister or the manager of one of the world's best football teams. However, many of us do contribute to the daily running of our families, our work or business; we sort out problems, resolve conflicts, motivate others and generally move things along. Have you ever thought of yourself as a leader? You are a leader even if you are only leading yourself. Many of the skills used in daily activities could also be developed into really useful leadership skills. So what makes a good leader?
The manager of Manchester City football club, Pellegrini, changed his personality from being a "mad dog" as a player on the football pitch and the calm style that guided his team to win two major championships titles in his first year as manager at the club. He recognised that to be a leader he must change his approach and he has been a serene influence on his team since taking over. When asked if he might have been a mad dog on the pitch he said:
"Absolutely yes. I decided to change. There is another way of managing than as a player. You have to decide you are no longer a player and have a different approach."
He decided that in order to manage his team, his players needed a calm reassuring influence. He realised that in order to lead his team to success that he must step up to the plate and he worked hard on himself to change his approach.
Ten years ago the Belgian football team were ranked 45th in the world - now they are 11th and are tipped for great things in this world cup. This small country (only 11 million people) has come from being a poor team to one to watch in the competition. How have they improved? They took a long hard look at themselves and reinvented their overall strategy. The coach had a strong vision of what he wanted to achieve and where he wanted to be and how they were going to get there. They revisited how they approached recruitment to their teams, refocusing the emphasis from winning to development and making football fun.
They looked at the way that they recruited young players to their football academies and they selected players on six skills. What is astounding is that out of the six requirements, only one of these is what you might call a technical football skill. Most of the requirements are relating to their personal leadership skills. These include; possessing a winner's mentality, emotional stability, personality, explosiveness (meaning to react quickly to situations as they occur), intelligence (the level of anticipation and decision making) and finally ball and body control.
So what can we learn from football about self leadership? That different skills are required to lead a team or yourself than for a team player or being on the shop floor. Change your approach or upgrade your skills like Pellegrini. Take your lead from the Belgian football team and have a clear vision, know where you want to go and how you're going to get there, have a plan and develop your leadership skills. Remember that whilst having the technical skills for your particular field is important, it is the self leadership skills that make for the greatest success.
Share this article with a friend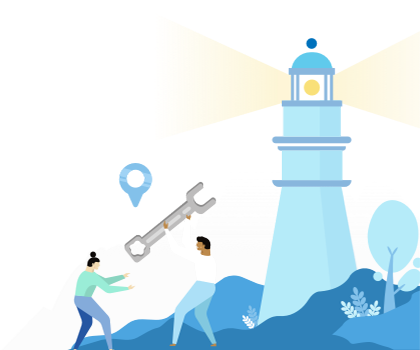 Find a coach dealing with Leadership