Business coaching
Business coaching - how do senior professionals excel?
Welcome to part one of 'how do senior professionals excel'.
In your professional life, as you have come up the ranks or aspire to do so, what sets the best senior professionals or business leaders apart from the others? Is it the accountant, the lawyer, the IT? Is it the one who runs the organisation - the leader? 
Imagine for a moment - who inspires you, and why. In one of my coaching sessions with a very polished equity partner, a word came up that you may assume would not even enter the vocabulary of a C-suite executive. The word was "confidence" and he was using it in reference to himself questioning it. I've long learned not to assume that with seniority confidence comes automatically. It doesn't.
Senior executives face new challenges or new responsibilities, new client pitches or new targets, and so on. Facing something important or challenging that matters can lead to you wanting to be, and do, the very best of yourself. In many instances however, this indirectly leads to feelings of potentially being "not good enough".
The word "confidence" didn't arise immediately, rather it was as I challenged this partner in what was getting in the way, directly or indirectly. When things get in the way of the outcomes you want, it leads to unhelpful behaviours such as avoidance, procrastination, poor planning, bias, choosing the wrong team members, lack of clarity and focus, indecision or wrong decisions, and so on. You may have a plan or a strategy coupled with a deadline. Understanding why confidence can get hit at any stage of your career can help.
Senior professionals who are willing to take active steps to understand themselves better excel; they unleash more potential more quickly, and coaching is just one methodology that supports this awareness with tools to build confidence and action.
Senior professionals are typically assumed to have the answers, to always be focused, and to be confident in all that they do. Yet CEOs and senior leaders are some of the most lonely, and often (over 60% - Lee Hecht) feel they have to curb their emotions at work.
Senior professionals may, and often do, consume the external expectation that they should know it all, and do not want to be seen as unqualified or incapable, vulnerable or unsuitable, for the privileged role they hold. The pressure on them is therefore generated internally and externally.
A further outcome is that they thereby build upon their own stress, and potentially negative emotions (that can include anger and fear) are left unmanaged. You only have to imagine a past experience with an angry person to know something was not right.
As I have stated many times, some stress can be helpful to get things done, but greater awareness around its level and the impact it has on mind and behaviour can make potentially stressful situations much easier to manage.
This client of mine is just one senior professional who's mentioned the word "confidence", and it's important to accept that, as human beings, we are not perfect. Others, if not all, also do, and move forward to excel. You may be a manager moving into a director role or a senior associate moving into the partnership. Perhaps you are a start-up. We are all human and experience vulnerabilities. Such promotions and new ventures can be exciting and also lead stress (to do a good job) to surface.
There are great leaders and partners but none are immune to new pressures. It may be that you enjoy a promotion and feel ecstatic initially, before worry kicks in as to how you'll fit in or how you'll be placed against the existing senior team. Largely, people do not want to look stupid.
What is possible is to open up your mind to explore where any sense of fear, stress or lack is stemming from. You'll know those mental or physical sensations that surface and that you try to resist. 
Even as adults, you have all experienced one or all of these emotions at some point. It's not necessary to ruminate on the origins but exploring this helps to understand your current approaches to stress or emotional management (if any) and to build impactful steps that elevate you to a place of greater resilience and productivity, leading to greater confidence, motivation, helpful behaviour changes, and improved communication in personal and work-based relationships. It helps you to excel.
It leads to greater performance, communication, interaction and morale for you and your teams.
Next time there is a nudge querying your confidence, stop and pause. Consider what this is telling you and listen to it. If you discover you'd like to explore it with a strategic plan to move forward from it, and strengthen your resilience with ease, contact me at anita@anitagohilthorp.com or check out the website www.anitagohilthorp.com
Share this article with a friend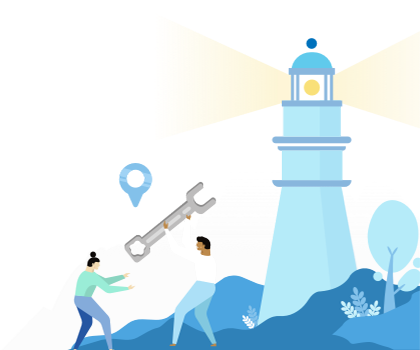 Find a coach dealing with Business coaching