Personal development
Blue Monday
Blue Monday, typically the third Monday in January is apparently the most depressing day of the year. Oh boy! Oh dear! And it's upon us.
It even has its own Wikipedia page and its description is based on a travel company's research taking into account the weather, debt, time since the festive season, likelihood of not continuing with New Year resolutions, low mood and motivation.
Wow, that's quite a list isn't it! It would have anyone feeling blue! What if we were to subscribe to that? We would potentially wake up feeling fed up, miserable, without hope, with fear or dread, as a failure and head straight back under the duvet.
It's not allowed! No way.
But, what to do about it if we are indeed feeling a little blue at this time of the year?
Dislike the weather? Could we perhaps embrace it instead with wellies, salopettes, a cheery umbrella, wrapping up cosily, warm fires and fleeces?
In debt? Review our finances, organise a repayment programme and change our budget.
Failed our resolutions? Take a break, start again, review their importance and potential benefits.
Feeling demotivated? Shake things up, do something we love, connect with people who make us smile and find a buzz factor.
Hate our job? (I love mine!) Review our transferable skills and experience, pull together a good CV and start looking for other opportunities. There will always be some. Use a coaching professional to help you get on track.
Nothing to look forward to? Make a date, plan an event or trip or catch up with a lovely friend.
If it seems simple, it really is! 
I like to think of it as yellow Monday instead; lemons, sunflowers and gold, sun, energy and light, daffodils and crocuses, joy, enthusiasm and cheese. Ice cream too.
So, on Blue Monday could you think of a different colour; your favourite, even if that's blue? And consider what that colour means to you. Wear it to work, buy a gift or flowers in it, get creative and make something to reflect clear choices and positivity.
And think of the possibilities and opportunities that this year ahead could bring. Set some goals or ambitions even.
Have a lovely day and year whatever colour you choose it to be.
Share this article with a friend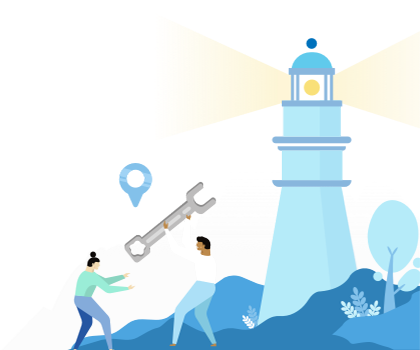 Find a coach dealing with Personal development