Confidence
Being single... and still celebrating!
As the season of hearts and flowers approaches, not only is it becoming a challenge to find a decent birthday card for your Aquarian friend through the sea of scarlet and pink; but restaurants are preparing to close their doors for the weekend (yes WEEKEND!) for all but their coupled customers in pursuit of the perfect candlelit experience. Without a doubt, this can be a difficult time of year for all but the most resolute singles.

"I've come to the conclusion the world is designed for couples!"  exclaimed a widowed relative of mine recently; nonetheless embracing her independence with regular trips abroad designed specifically for 'solos' (where at least the usually hefty single-supplement is included in the price!).
Many people find the single life challenging at the best of times: the additional demands on finances with no-one to split the 'lecky'; the sense of isolation, especially when difficulties arise in other areas of life; the self-depreciating analysis surrounding the "why cant I meet anyone" mantra; not to mention the endless "such a shame you're on your own" or "you STILL haven't met anyone yet?".
Or even worse, your solo status at times lurking like some elephant in the room that just doesn't get discussed (at least... not in your presence).
In her famous diaries, these well-meaning friends were coined by the much-celebrated singleton Bridget Jones as 'smug-marrieds'. Whether or not this tongue-in-cheek label rings true for single readers, it's just a shame that Bridget herself was never the most positive role model for the independent singleton who actually does have a life worth talking about!
Of course there are times when all of us feel like hibernating in pyjamas and eating copious tubs of Hagen Daaz while feeling somewhat less than high on life. But is that really just about being single? And is meeting this 'perfect partner' truly the fix-all solution to our woes?
I know lots of single people who are happy, independent, travel a lot, make the most of their interests whether it be seeing every football game or going to every film/play/gig that takes their fancy, and have developed loyal, lasting friendships (with the right people!). They are happy, together, confident people. And why they may say that in an ideal world they would love to meet their 'soul-mate', they wont just settle for second best - but in the meantime intend to enjoy their lives to the full, without retreating into the shadows feeling like the wallflowers that others, perhaps unintentionally make them out to be.
Arguably the most important relationship you will have in your life is that with yourself. The more you can be at peace with who you are, what you want out of life and how you're going to make the most of your experiences (single or not), the more you can be both successfully alone… and with others. This is absolutely crucial, whether or not you're part of a couple. True happiness and inner-confidence comes not from living in reference to someone else, but by being satisfied in your own shoes.
So if you're single and dreading the coming Festival of Cupid, my advice is: get on the phone to your local florist and order yourself the most gorgeous bouquet you can find… addressed to none other than yourself!
Share this article with a friend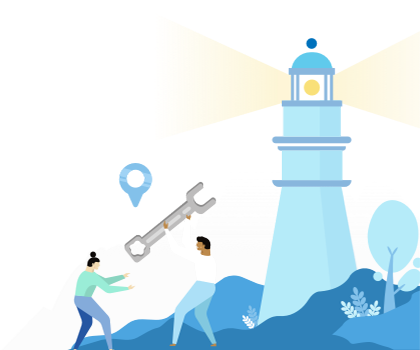 Find a coach dealing with Confidence