Stress
Becoming stress free
Who would not want to become stress-free? In this article, I will share a four-step process that will help you in the journey to becoming stress-free. Through this process, you will be able to master those tools and processes that will help you not only to sustain the change, but also to expand upon it so that you can achieve your highest potential.
The first step is to uncover those areas of your life where stress shows its ugly head, or, in other words, becoming aware of stressors and how they trigger stress in your personal and professional life. Some of those areas may include feeling upsetting emotions such as fear or worry, becoming less social, or indulging in the use of alcohol, tobacco, or other substances. Obviously, it is suggested that you take a full stress assessment with the help of a professional in order to fully identify those areas and start challenging those negative, stressful thoughts.
The second step is to learn and practise specific tools that will enable you to make all the right choices that will facilitate the shift towards positive thinking. There are several tools that you can use that will help you tackle stress when it shows up. I will mention a few so that you can have an idea of what they are and how to use them.
The 'thirty-second time-out for peace' tool
Here's how it works. First, disengage from your current activity and step away from what you are doing. Let go of what you are thinking or feeling and try to relax. Soften your neck and try to let go of all your worries and problems. Take a slow breath, exhale, and let peace begin to emerge. The good thing about this tool is that you can perform it anywhere at any time. You can do it under the shower, during a traffic jam, walking to a meeting, or at work. Try to follow this exercise for a week and you will see a gradual improvement in your journey to learn how to become stress-free.
The 'clear button' tool
Whenever anxiety/stress-provoking thoughts arise, you have approximately 90 seconds to intervene before a stress reaction goes too far. Here's how this tool works. Imagine that there is a button at the centre of your palm. This is the 'clear button'. Whenever stressful thinking arises and you feel it will build into a larger reaction, press the clear button with the index finger of the opposite hand and keep pressing it. As you do this, imagine you are sending a signal to your stress response to quiet down. While pressing the button, count to three taking a slow, deep breath. On the third and final exhale, let go of whatever was stressing you, and come into the present moment. When you are sure your burgeoning reaction has quieted down, go back to your previous activity. Of course, sometimes it may take two or three times before you can clear a very fearful and stressful pattern, but although it is simple, it will eventually enable you to smash stressful thoughts at the time of inception.
The third step is to learn to expand beyond stress. Once you have learned how to transcend stress at the time of inception, you can finally begin to expand your brain's innate potential. Research has explained that once cleared of stress, people perform better, as they are able to fully use their brain capacity, becoming more creative and innovative in their roles and happier people in general. I will share a few tools to help you have an idea of how you can achieve this level.
Stop and stand still tool #1
Invite moments of creative insight by taking breaks. One of the most important things that you can do during the day to stimulate creative insight is by taking breaks or going on walks in green settings (when possible). Breaks can create the right state for the brain in which the dots connect themselves, but can also improve memory and memory consolidation. Instead of waiting to deplete mental energy by pushing yourself until you run out of fuel, take breaks during the day and you will see how much this precious time will help you to become more productive, innovative, and concentrated in whatever you are doing.
Stop and stand still tool #2
If the solution to a problem eludes you, sleep on it. Research argues that insights are often received early in the morning, right after waking up. Unfortunately, most people don't take advantage of this window where the brain produces insights, solutions, and inspiration. The tendency is to always be rushing from one point to another without the chance to pause and think for a while, thus missing potential and important intuitions. If the problem eludes you, sleep on it. Perhaps the following morning you will receive, as you slow down for a second and take some time to meditate, the hoped-for answer. I invite you to give it a try, wake up earlier, free your mind, and spend a few minutes meditating. You will be surprised at the outcome!
The fourth and final step is learning to sustain your effort to become stress-free every day and in every way. Once you have identified the ways in which stress impacts your personal and professional life, you can discover which tools work best for you, and begin to utilise them daily to shift from a fearful and stressful pattern to a more positive one free of stress. With the support of a professional, you can become fully independent and achieve the goal to live a much happier, more peaceful personal and professional life.
Share this article with a friend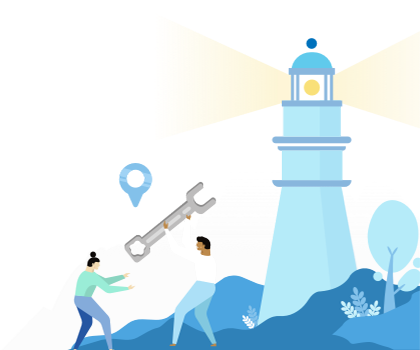 Find a coach dealing with Stress