Relationships
Becoming a mum and returning to work
Congratulations! After having a baby and becoming a parent, your life completely changes! For a woman, becoming a mother affects you physically, mentally, and emotionally. Having a newborn is a time of immense joy, but it can also be one of doubt, anxiety, and a loss of identity.
The feeling of "who am I?" can hit some career-orientated women very hard. I remember my own experience of feelings of isolation and failure when my firstborn wouldn't eat or sleep. If you are, like I was, a highly driven individual with many life goals centred around achievement, then a baby is unchartered territory - a little bundle of joy who often presents 'unsolvable' problems, with no manual or guide. And then, just as you've mastered the art of 'being a mum', all too soon it's time to return to work.
A year is a long time away from work. A lot has happened in your life, and you now have the dawning realisation that the world at work has changed also.
Will you have a new role?
Do you have a new boss or new colleagues?
Will they think your 'maternity cover' does a better job than you?
Can you work part-time?
Who will look after your baby?
How will you know what is best?
How do you cope with the guilt of leaving your baby?
Do you resent having to go back to work?
Do you need to go back to work for your own well-being needs?
Do you feel pressured to conform to others' expectations to the detriment of your own needs and goals?
Motherhood guilt
For support through the competing challenges of motherhood, returning to work and finding 'you', and implementing essential self-care, an experienced coach can be invaluable. A life coach will provide you with a non-judgemental, supportive space to explore how you can thrive in this ever-changing environment where everyone seems to have an opinion which they deem should be yours.
I can remember well my daily relay race as a working mum. The 6 am alarm, up, dressed, in the car, nursery drop off, wave goodbye, drive to work, race from one meeting to the next, eat a sandwich at the computer, more meetings, run to the car, sit in traffic, watch the clock tick off until nursery closes, race in to pick up my two boys, pack them into the car, wake them up when we got home, feed them a hurriedly heated supper, bath, bed - no story. Then it'd be time to load the washing, order the groceries, and flop on the sofa with a glass of wine to read the emails that had come in whilst I'd been 'sorting the boys'. That was pretty much the pattern for five days a week over 15 years.
I am, in some ways, a woman of the 'leading-edge' generation, the testing ground for changes in attitudes from equal rights through to issues of the menopause. For me as a new mum, flexible working and part-time working were rare exceptions, and certainly 'not an option' in management roles. I am thrilled to see how the workplace is changing, and how employers are now engaging in new approaches to employment.
But emotional support, practical organisation, and effective prioritisation of demands and issues remain essential for these new, flexible approaches to work to be a success and to provide great outcomes for working mums.
Finding time for you is key in 'being the best you' for you and your baby, and also for your relationships with partners, friends, wives, and employees. Having clear boundaries will help you to achieve this all-important balance.
What is also helpful to keep in mind during periods of change and challenge is to be aware of your locus of control. This will also assist you to review your thoughts and feelings. You do not need to feel that 'this is all happening to you'; you can change your perspective and keep a positive outlook.
My sons are now in their 20s and I'm so proud of them. Motherhood is a long road - take the time to ensure you enjoy it.
Share this article with a friend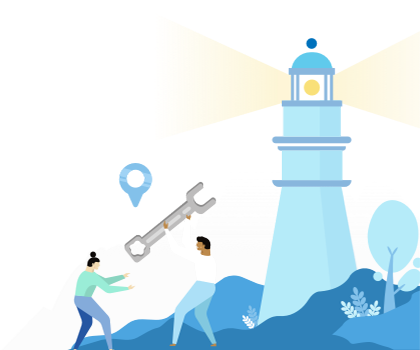 Find a coach dealing with Relationships