Career coaching
Are you managing your career effectively?
In a world that is increasingly volatile, uncertain, complex and ambiguous (or VUCA, as some like to call it) doing a solid job and waiting for good things to happen is no longer working. Instead, successful and fulfilling careers are the result of ambition, vision, planning and lots of determination. This may sound daunting, but when we take on this challenge we take ownership of our professional development, and our chances of building a satisfying career increases. 

Here are a few thoughts on how to get started
Step 1: Know your values
Knowing your values is crucial for setting meaningful and motivating career goals that will allow you to live up to your potential and fully enjoy what you do. Consider the following:
What are your core values?
To what degree is your professional life in line with these values?
Step 2: Have a clear goal

Seneca said, "If one does not know to which port one is sailing, no wind is favourable." The same applies to career management. If you don't know where you would like to end up, how can you make good choices along the way? Making career-defining decisions purely from the options that happen to come in front of you may be easy, but over time can take you on a trajectory away from your long-term goals. 

Instead, keeping your values in mind, develop a clear and detailed picture of what you would like your career to look like in three (five or ten) years.

Step 3: Manage your personal brand

We all have a personal brand – whether we like it or not. It's our reputation, it's how people experience us. It's what makes us memorable and marketable.

Proactively managing our personal brand is not about trying to be someone we're not. Quite the opposite: it's showing more of who we are.

If you are not sure where to start, these questions will help you:
How do you think you are perceived in the workplace? 
What are the attributes you think people most often use to describe you? (If you don't know, ask a few trusted colleagues.)
Is this how you want to be perceived? 
Does this reputation support your long-term goal? 
If the answer to the last two questions is no, it's time to start managing your reputation with more intent.

Your career is your responsibility - don't wait for anyone to do the work for you.
Share this article with a friend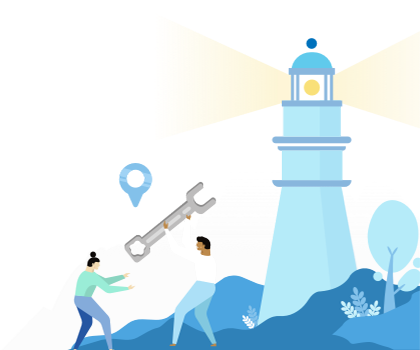 Find a coach dealing with Career coaching