Career coaching
Are you ever going to be ready?
I was 21 and had just finished my apprenticeship in retail and was only about half-way into my degree at uni when my manager asked me to lead the HR function for two department stores. My previous manager and her assistant had just left the company, I had more than 18 months to go until I would finish my university degree and I was working part-time. I remember as if it was yesterday what I said in the moment she asked me to step into this role: "No way, I am not ready for the responsibility." She offered personal mentoring and a coach…and there I was, a few weeks later, managing the HR department, looking after 12 apprentices and nearly 300 employees across two stores.
Going to uni, learning on the job, throwing myself into the experience of learning how to manage people (an on-going journey ????)…it all worked out somehow! It wasn't perfect – the way I fulfilled my job was far away from perfect as I had a lot to learn, and looking back at this experience now, the learning journey has made a hugely positive impact on me.
I could give you plenty of examples for situations in which I responded with "I am not ready yet" including me becoming a coach and truly creating clients, my move to the UK, promotions in my corporate jobs…you name it! Has every experience been a jolly ride? Certainly not! Has every experience offered opportunities for growth and personal development, including understanding my boundaries and the things I do not want to do? Absolutely!
My question for you is: Are you ever going to be ready?
We tend to hold ourselves back when it comes to making major decisions that we don't believe we are ready to make. The number of times my previous boss told me I can only be a coach when I am older; when I have more experience in life so that I can truly help people. Now, I know that all of this doesn't matter. Is my passion to support other people through the challenges in their lives? Oh yes! Do I need to know everything and should I have experienced exactly the same challenges my clients have experienced in order to help them? Surely not! That would actually miss the principle of coaching.
Since my parents, teachers and, at this point of time, my manager kept telling me that I will understand better when I am older and that I can only fulfil my dreams once I have gained more experience, I believed them and I kept waiting…however, still nudged by this inner urge that I need to do something different.
We have been "programmed" to believe we have got to wait. How does this belief help us do what we really want to do? How does it help us to be bold and take risks that might eventually take us in the direction of our true purpose? 
Sometimes, not feeling ready and still going for it can be super exciting! We can simply figure out where we've got to go and how to do it on the way. Time and our experiences over time teach us a lot. Let's be mindful though that if we wait for time to teach us how we want to live our lives, we may miss the greatest opportunities that may come along our way. Imagine yourself in 30-40 years' time. What is it you want to tell your friends, children, grandchildren…about your life? If it is "I regret I didn't do…" then let's get life started now!
Have belief in yourself and your abilities that if you take charge of your life, even though it can be frightening in the moment, the outcome and experience will result in much greater gains than if you waited until the time is right. 
Enjoy the journey!
Yours, 
Cathleen
Share this article with a friend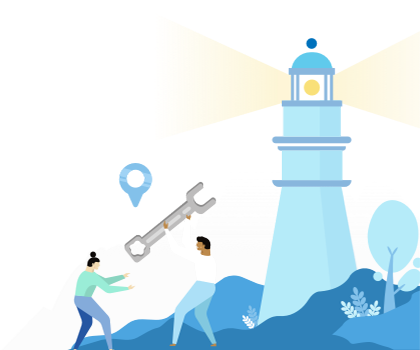 Find a coach dealing with Career coaching