Achieving goals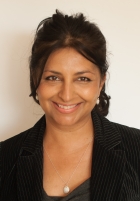 Focus, motivation and desire are some of the most important and commonly known factors in achieving goals. However, there are some additional NLP techniques and approaches that can really help you ensure your outcome is successful. 
At the outset, imagine what it will be like when you have achieved your goals. Put yourself in the future and ask yourself, 'What does it look like? What do you hear yourself saying? What does it feel like? Where do you feel it in your body?' By doing this, you start to enter into a powerful internal dialogue with yourself. Get an in-depth understanding of what it will be like - the stronger and more vivid the picture, the better. This process is called visualisation and it can be very useful in guiding you forwards. It allows you to explore and learn from the image you've created. Ask yourself, 'How did I get there? What steps did I take? What resources did I need?' 
Sometimes, even when people have made a start towards achieving their goals, they can get stuck or motivation drops off. There can be a feeling of 'I think I'm doing all the right things towards my goal, but it's still not happening'. If this is the case, it could be that limiting beliefs or limiting emotions are holding you back or sabotaging your success. You could ask yourself: 'What has been stopping you? Are there any benefits in not achieving your goals?' The answers to these questions can provide valuable insights into what may be holding you back. Often, what comes out of this can be a revelation because a lot of what's going on is not always immediately apparent. 
Most importantly, you need to check that achieving your goals fits in with your sense of self. If it doesn't, this needs to be explored first of all. 
By working with a coach, you make a commitment to yourself and to the things you really want, which can help to keep you motivated, focused and on track. Coaching is a powerful partnership that provides an open and honest structure, feedback and support. Individuals who work with a coach are known to be more successful at work and in relationships, improving their lives as a whole.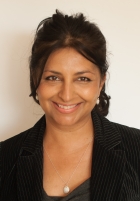 Being true to ourselves and creating the lives we want can sometimes seem impossible. But have you ever wondered what if? Or, whether you could or should be doing something different? NLP, more than anything else, can unlock the future and show us that it's not the world around us or our busy lives that stop us - it's ourselves.As a Certified NLP Master Practitioner & Life Coach, Yvonne Fernan… Read more
Located in Ashford.
Can also offer telephone appointments.
To book an appointment, please get in contact: