Motivation
Achieve your goals this year, using the successful D.I.S.C. model
This is the perfect time to sit down, clear your mind and set out your goals for 2017. The second half of January and beginning of February are often the perfect time to begin, dust off the cobwebs, become in tune with your aims and get a plan of action together.
Whether it is referring to business, personal lives or a combination of both, use my D.I.S.C. model of goal setting to help you get what you want and deserve this year. 
There are four elements that we need to achieve our goals and I have set them out below;
D = decisions
Many people don't understand why they haven't made a change or achieved something, even though they have given it a huge amount of thought. The fact is, thought only equals action once we have made a committed decision and then followed it through with actually doing it.
You have thought about what you need to do, now make the decision to do it and follow that up by actually doing it. 
I = informed
Do your research. One of the biggest blocks people face is being thwarted at the first hurdle because they either weren't prepared or they didn't know what to expect. Look into the area you want to move into or make changes in. Look at what it might cost, how much time it might take and if there is anything you need to do to prepare. Gather your information from different sources. Talk to people. Read up. Visit places that are in the world you are looking into. Then do whatever you need to do to set yourself up for success. Being ready for things to work out your way, is one of the most helpful things you can do.
S = specifics
Be as specific as you can about what you want to achieve. Focus on the outcome, how it will look and what it will mean for you. Being flabby about the details leaves room for procrastination and failure. Being specific makes us much more accountable. If you are growing a business, put figures on it and timescales and resources. It will allow you to track your progress much better and adapt your plan if it isn't fulfilling your aims. If you want to lose weight, decide exactly how much, by when and how you are planning to do it. Then keep a track the whole way until you get there.
Being specific is a key way to assess, motivate and also have a real feeling of achievement along the way.
C = clarity
Having clarity in your goal is about knowing what the purpose of doing it in the first place is. It is about being 100% clear as to what the driving force behind this is and the need for it to happen. If we want to lose 10lbs and we are pretending that it is for health reasons, when actually it is because you want to feel attractive again and find a partner, the pretence won't help. It will distract and de-motivate. You'd end up buying health and fitness magazines to 'support' you, when actually a trip to the hairdressers might be more useful, as it would be more in line with your aim.
If you want your business to do better because you really want that shiny new motor, more than wanting to change the face of your industry, then be up front about it. Having clarity allows us to put the right motivators in place and make the right decisions. It also saves us time and lets us see any smart moves that might benefit us. Having honesty and clarity with yourself is important. And it works.
Coaching is a fantastic way to ensure that you set off on the right foot and follow through on your commitments to yourself. Along the journey, it is also extremely useful to help you adapt as circumstances change and evaluate progress, to ensure you get where you want. You'll need an initial session or two to ensure you have what you need in place and you are mentally ready for success, then a strategy session that will give you your plan. Following that, regular check in sessions to help you along the way, to deal with challenges and keep motivated.
It is all out there waiting for you. Make this year one that feels good and works for you!
Share this article with a friend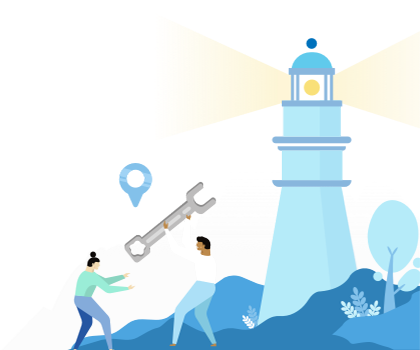 Find a coach dealing with Motivation