Career coaching
A-Z guide to finding work you love - letter M
M stands for 'mission statement'

If you've been in employment, this is something you'll be familiar with. When you start your job or when you go away for your annual team day, the company mission statement will be drummed into you. It's a statement that defines why you do what you do in your job.

It's great that organisations do this (as long as the employees stick to it!), but it's also useful for you as an individual to do this too. Your mission statement will be a summary of who you are and why you do what you do in your life. It's who you are in terms of your unique personality, your strengths and the skills that you love to use and how and why you want to be using these skills.

Your mission statement is a summary of your core values. Once you have your mission statement every decision you make in your life can be measured up against it. If you do something in your life that you are not totally happy with, there's a good chance it doesn't match up to what is in your mission statement, whether it's related to your health, career, finances or relationships.

The people who are the most content in the world are those who are living their lives in accordance with their mission statement (if they have one).

It takes courage to live in accordance with their mission statement. Quite often, we make quick fix decisions, decisions which satisfy other people rather than ourselves or perhaps decisions based on something we feel should make us happy but doesn't ultimately give us the satisfaction we crave.

It takes time to construct a mission statement. It's not something you can simply knock up in your lunch break in five minutes. You need the time and space to get away and feel inspired as you reflect on your life. You'll probably need to tweak it every now and again, but that's OK.

How you construct your mission statement is up to you. You could do it in bullet point form, paragraphs or even write a poem or song if you're that way inclined. You could do separate ones representing different areas of your life or an all encompassing one for your whole life. As long as it summarises your key values and you're happy with it when you read it aloud, you're good to go.

Once you're happy with it, some adjustments may be needed in your life. It won't be easy, but at least you know you're doing what is right for you.

To see a video version of this article, visit https://youtu.be/gimErpWbf1o?list=PL64647EB3FAA39DA7.
Share this article with a friend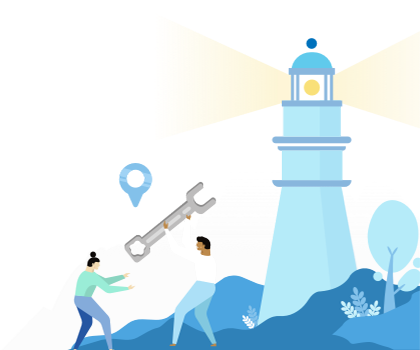 Find a coach dealing with Career coaching