Confidence
A seasonal survival guide!
Any mention of the word 'Christmas' and you can expect a response not dissimilar to the word 'Marmite'; we seem to either love it or hate it (or perhaps a rather confused mixture of the two!). On the one hand, it's a time for potentially magical and exciting things to happen; to get together and spend quality time with our loved ones; to unashamedly stuff our faces with food glorious food; to enjoy generous amounts of our preferred tipple; to slump luxuriously on our sofas and immerse ourselves in 'White Christmas' as snowflakes fall outside, covering our world in a glistening soft blanket that signifies peace on earth to all…
"Ho Ho Ho!" I hear you many of you say! Isn't that meant to read: an extremely stressful, costly, hype-driven nightmare with choked-up traffic as people fight for supermarket spaces (online delivery slots having filled up by mid November); the last minute panic to get something for Aunty Vi and the 7 other relatives you only see once a year; the annual toss-up between an overcooked dried-up turkey and one that refuses to defrost; the tedious get-together en masse for the first time since last Christmas that habitually causes fractious, tense disagreements (behaviour possibly not helped by over-enthusiastic downing of preferred tipple!)?
Then there's the rubbish on telly that's worse than ever with the interminable Christmas adverts replaced with urgent announcements to get to the sales at the crack of dawn the following morning; and the promise of the first White Christmas since 1969 in reality being a concoction of melting brown slush, gale force winds and rain…which only serves to add to the escalating cabin fever tantamount to being cooped up in Aeroflot Economy on a round-the- world flight.
OK, so hopefully it's not that bad for most of us; but while Christmas might be a magical, happy time for children, it can unfortunately be a recipe for conflict, debt and unhappiness for many adults.
And for those of us who are single…let's face it, Christmas does not ALWAYS cut the mustard. In fact so many people I know overcome their dread of this time of year by going out of their way to avoid the traditional tedium by escaping to the ends of the earth to ignore it completely. And fair play to them.
For those of us embracing the festivities closer to home, here are just a few tips to help you SURVIVE THE FESTIVE SEASON INTACT!
Get online immediately (or to your local book/music shop if you're lucky enough to still have one) and buy as many of your favourite movies/promising-looking books/CDs/box sets as you can afford (in case the Downton Christmas Special is not your thing) and take time out to enjoy!
Ignore the endless ads and hype and DON'T blow your budget on anything unnecessary. Try to resist the pressure felt to over-indulge others if that means Christmas-induced debt. It really isn't the best way to start the New Year.
DO make sure you have enough cash left for 1 special present to yourself, as a reward for the efforts you are about to make to ensure this is not the Christmas to remember for the wrong reasons!
Make a decision that WHATEVER happens you are going to appreciate the company of those you are spending the festive period with as much as you can. Decide how much time you are prepared to spend with people and stick to it! Keep calm and show tolerance even in the face of  adversity. Fight your corner of course if needs be (ideally without it being the prelude to a shouting match!) and don't let critical relatives grind you down. Be proud of who you are and what you've achieved this year…even if you're unable to communicate it, THINK IT!!
Harangue the favourite people in your life to get together and have a good old night out. Try to do this several times regardless of the freezing temperatures, crowds and ridiculous drunken behaviour of half the population. It should certainly help to alleviate cabin fever and make the whole season more sociable.
One of my favourite stress-busters is to go for a walk. I'm very lucky to live 2 minutes walk from a beautiful park…but even without that luxury I get out at least once a day. It gets your energy flowing, clears the mind and activates the endorphins…whatever's happening in your life!
Battling seasonal-induced anxiety with Mindfulness meditation is also a great way to give your mind a daily detox. Try closing your eyes, sitting or lying in a comfortable space, focusing on your breathing and emptying your mind completely. Doing this for at least 15 minutes a day can make a huge difference to your mental well being, and make you feel surprisingly refreshed!
If you are able (and have the travel bug like me!) the festive season can be the perfect time for a getaway…even for a couple of nights. Often, the apprehension of a potentially stressful family Christmas is quickly alleviated by the knowledge that, soon afterwards, a New Year trip is on the cards.
So, as the last days of 2013 fall off the horizon, whatever you're up to - feel proud of everything you've achieved this year; be grateful for what you have in this life (rather than what you don't!) and take some time out for yourself this festive season.
Share this article with a friend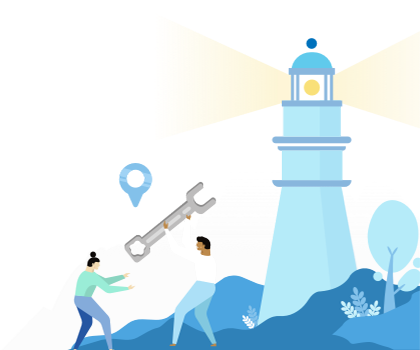 Find a coach dealing with Confidence