Business coaching
A life coach for your business
In today's world we strive to preserve our individuality. Businesses, charities and other organisations try their best to demonstrate how they are different from others. So why then does it say business coaching as an area of expertise or potential help provided by a life coach? At first sight it can look like we are mixing our drinks!

Well maybe there is some truth in this but let us take a quick look at what is entailed in wanting to set up a business.
Typically it is focussed around something we want to do, something we are excited and passionate about and sometimes an escape from the way things are at the moment; perhaps a boss we don't like or job we don't want to do. We check out the process of getting a business set up and there are many things to do like let HMRC know, developing a vision, creating a name, setting up bank accounts insurance, a place to work, which legal structure to use. There are websites, social media, marketing and networking all to do and so much more.

Immersing oneself in all of this can feel like progress but actually without other ingredients in place that are not so easily accessible via the internet or books or even business advisors is only going skin deep.

Setting up a business goes deeper and broader.
Deeper in the sense it affects you personally, for example having to operate outside of your comfort zone; being an extroverted type of person having to work on their own or doing tasks that do not interest you. It's tough, money may not flow in, in the way we expect; testing your personal resilience. It goes broader because it is very time consuming; how will you manage your time around those who are important to you. It is a life changing experience, but is that change in life what you expected or wanted?

We begin our journey like the baker that sets out to make artisan bread but their most popular product is the burger bap. How do you reconcile your vision with the reality of what others may want or pay you for. When we come at this thinking solely about what we want we can come unstuck. Business challenges us to be less "me" focussed and be more outward focussed by moving into the customers world to demonstrate value or credibility. Raised confidence in you means they will listen to what else you can do for them.

A life coach helps you add that missing ingredient like the grenadine that turns a vodka and orange into a Tequila Sunrise. They listen to your ideas, plans, and vision and engage you in an open and honest conversation challenging your thoughts and helping you shape a stronger way forward. They might suggest ideas, offer you their insight and observation into what they notice about you and how that may impact your goals. A life coach has probably gone through a similar experience too, taking that leap of faith into something new and have natural insight from real experiences.
People will drink a vodka and orange, and guess what it looks like and tastes like? Yes, a vodka and orange. Add a teaspoon of grenadine and that drink of two parts becomes something more than its ingredients and for some evokes a beautiful summers evening as the sun goes down perhaps on some beautiful Mexican coastline.
Share this article with a friend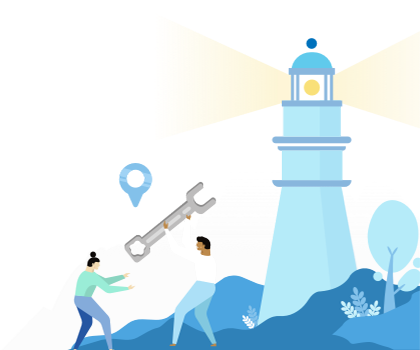 Find a coach dealing with Business coaching