Stress
Your guide to a stress-free Christmas
Christmas can be the most magical time of the year, but for some, the most difficult and stressful too. 




There are some effective coping strategies to ensure you enjoy yourself and don't get caught up in the hustle and bustle. It's important to plan your time as best you can to relax over the festive season, and here are our top five tips to count you down to a peaceful, relaxing and happy Christmas.
Don't worry about the small stuff
Think about what Christmas means to you. If it is about being with friends and family, plan time for them and try to limit your time spent shopping, cooking and wrapping presents.
If Christmas is about good food, then enjoy the cooking, preparing and eating of good food, and try to cut down on the other chores.
If Christmas is about your faith and the birth of Jesus, spend time celebrating the traditions that make up your faith.
Most importantly, give yourself a break, relax and enjoy yourself. You'll notice your family and friends will prefer a relaxed, happy person who has the Christmas chores in half rather than the fraught perfectionist.
Presents
If you have a large family or many friends to buy gifts for, it can be very expensive. You might be able to reduce the stress and cost of Christmas for everyone involved if you suggest a change in the way your family and friends give presents. For example, you could suggest that your group:
Buy presents only for the children.
Put all the adult family names in a hat. Draw a name out of a hat and buy a present for that person only or enlist a Secret Santa rota
Give each other presents that can be 'consumed' on the day e.g. chocolates, champagne, cheese.
Set a reasonable limit on the cost of presents that everyone agrees on.
Follow the 'presence not presents' idea, and give the gift of an activity that you can do together.
Christmas shopping
Make a list of all the gifts you wish to buy before you go shopping. If you wait for inspiration to strike, you could be wandering aimlessly around the shopping centre for hours.
Buy a few small extras, such as chocolates, just in case you forget somebody or you have unexpected guests bearing gifts.
Don't leave your shopping until the last minute as you may be frantic trying to find items that have sold out.
The Christmas lunch (or dinner)
If you're cooking lunch at home, delegate tasks. You don't need to do everything yourself.
Consider keeping it simple - especially when small children are present!
Buy as many non-perishable food items as you can in advance to spread the cost.
Avoid supermarkets on Christmas Eve as they will be very busy and stressful.
Consider doing your food shopping online. The store will deliver your groceries to your door. (Keep in mind this option is more expensive than visiting the supermarket yourself.)
If your family like to eat out, ensure you book two or three weeks in advance to avoid missing out.
Relationships
Stress, anxiety and depression are common during the festive season. If nothing else, reassure yourself that these feelings are normal and you aren't alone
Try to be realistic about family dynamics. If you and certain family members bicker all year long, prepare for this behaviour to be present over Christmas lunch.
Avoid known triggers. For example, if politics is a touchy subject in your family, try to avoid bringing this up. If someone brings up the topic, use distraction tactics and quickly move onto something else to talk about.
Use relaxation techniques, such as deep breathing or focusing on your breath, to cope with anxiety or tension.
Plan for something to do as a group after lunch, like a walk or a popular Christmas film.
It's common for individuals under pressure and stress to 'self-medicate' with alcohol, cigarettes and other drugs. In excess, these methods can be damaging for you and for others around you so try to follow to alternative coping strategies.
Christmas parties
Moderate your alcohol intake and ensure you drink lots of water. Whether you're new to the company or a long-standing employee, ensure you don't have to suffer an embarrassing trip down memory lane the next morning.
It's the season to socialise, but when you aren't partying, try to get enough sleep and plan for as many early nights as possible to recharge.
Ensure you keep up your regular exercise routine, giving you the fitness and stamina to make it through the demands of the festive season.
Share this article with a friend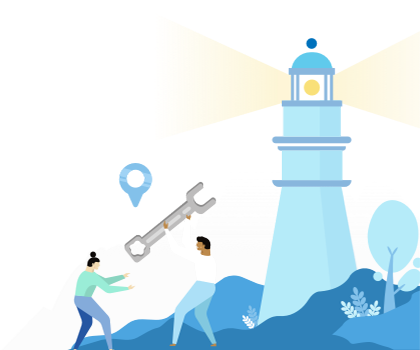 Find a coach dealing with Stress