Career coaching
5 places you can go for career change inspiration
When you're feeling unhappy with your career, it's easy to feel demotivated. Especially if you're not passionate about one particular thing or you have absolutely no idea what you would love to do instead. 
Contrary to popular belief, it's OK to not know. You're allowed to be unhappy and want out of your current career without knowing your next move. Of course, it's not advisable to just quit and for many, this is not even an option. However, you can start to explore and rediscover what excites you. 
Here are five places that can provide valuable inspiration and resources when you're considering a career change:
1. Talks
Attending talks is a great way to learn more about a particular subject as well as discovering new topics. If you know the career you want to move into, research related talks in and around your area.
If you have no idea what you might like to do, instead, go to as many different talks as possible. After all, how can you know if you're interested in a career or topic if you know nothing about it?
Talks are also a great way to meet new people and many are free. And TED Talks are an equally valuable resource.
2. Industry related shows and exhibitions
Exhibitions are good as they generally have hundreds of organisations under one roof linked to a particular topic or industry.
So, if you are considering a career in travel for example, you can attend an exhibition and speak to a multitude of people who will able to advise and support you.
3. Libraries
They might be considered a little bit old-fashioned, especially as you can simply open Google and access pretty much anything you want to know. However, spending a few hours physically browsing books can inject new inspiration into your life or spark your curiosity for new subjects. Something may catch your eye that you had no previous knowledge of and set you on a totally new and exciting path. 
4. Galleries
When you're feeling unhappy in your career, your viewpoint can become very narrow and cause you to overlook opportunities available to you. Art often challenges your thinking and encourages you to look at things differently. Therefore, spending a couple of hours wandering around a gallery can be a great way to reignite your creativity and open your mind to new possibilities. 
5. Online groups and communities
LinkedIn groups, Meetup.com, Facebook groups and Google communities are just some of the places you can start networking online to connect with like-minded people.
They're also a great way to demonstrate your own skills and knowledge and stay up-to-day with trends within specific industries.
These five places not only help you with your career change, but they can also revive your enthusiasm for life and enable you to rediscover what makes you come alive.
Wherever you choose to go, ensure it is a source of inspiration with accurate and up to date information.
Share this article with a friend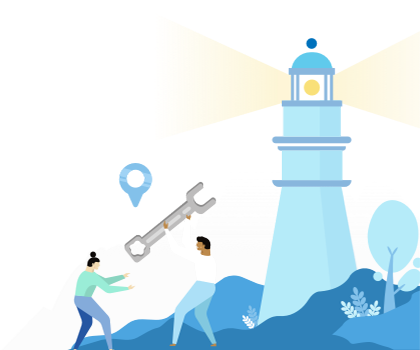 Find a coach dealing with Career coaching