Career coaching
10 Tips to reduce "the fear" of a career change
Starting to think about a career change can be very daunting and sometimes overwhelming. Where do you start? What steps are necessary? How to you ensure it is successful and you don't give up halfway through because the fear of it paralyses you?

Here are 10 tips to help you overcome fear:
1. Pace yourself – it can be as quick or slow as you like. You don't need to do it overnight!
2. Accept you will feel fearful and have an intervention to manage it – who you gonna call when fear strikes?
3. Surround yourself with positive supporters and stay away from naysayers; those who are risk averse for themselves as well as others!
4. Test out career ideas. Go on courses, do work experience or work shadowing and talk to potential mentors – this lowers the risk of making the wrong decision.
5. Save some money to support you through the transition.
6. Have a plan B and a plan C -  you may find out you hate plan A!
7. Accept there may be one or many interim steps (new jobs, trainings, going part time etc.).
8. Create some space in your life for the change to come and invite it in.
9. Accept you will have probably have an identity crisis as part of this change but know the person you really are will remain.
10. Keep motivated – use tools (visual tools, visualisations, affirmations) and get support (career coach, someone who has completed the same career change, peer career changers).
I would love to hear from you if you found these useful or if you would like some more support to manage the fear of career changes.

Nat Harrison
Share this article with a friend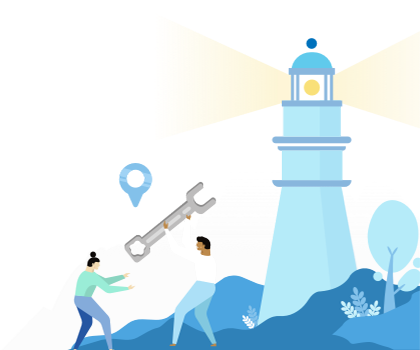 Find a coach dealing with Career coaching