Career coaching
10 tips on writing an eye-catching CV
In these times of furlough, working from home and social distancing, it's a great time to re-write your CV. Yes, seriously. Many of us are currently re-evaluating our worth and how we work and we are at a time of dramatic change in the job market. 
Now, I know it's one of those jobs that we all put off and procrastinate about but it's really worth your time and investment to find out how to write a good one. I have seen way too many below par and boring CVs and I have reviewed, and rewritten hundreds of CVs so I know what makes a great one, that stands out from the crowd.
At the end of the day, you have 16 seconds (yes that's seconds) to make an impact and pass the 'Yes' pile test. Your CV has to appeal to a screener, be optimised for a screening tools and still have all the interest and attention to deal to attract the hiring managers approval, so follow these 10 handy tips to write an eye-catching one and update your CV today… 
1.  Name: centered at the top in font size 18/20 – its shows solid confidence, but beware, any larger can come across as arrogant. 
2.  Style: look at the document at arms-length, does it say, "this person is professional, a fantastic communicator and diligent"? Use a business font in size 11 and keep it to two pages. Left align all bullets, right align dates, it should look really neat, without large white spaces. Ask someone else to review the style and check for spelling and grammatical errors. 
3.  Keywords: list all keywords (required skills) relevant to the jobs you are going to be applying for and use them regularly throughout the CV to ensure you would get through an applicant tracking system (ATS) automated screening. 
4.  Add evidence, facts and figures: it will make for a more interesting read and adding detailed but succinct information and data gives context to the size of teams, projects and clients that you have worked with. Also, you will stand out from the other candidates who just list their skills and responsibilities. Keep it punchy though to make them want to read more!
5.  Profile: a 4-line summary of you (sounding brilliant obviously). This is your opportunity to really sell yourself, including your unique skills, the value you can bring to the job and a summary of your relevant experience. If you are changing sector, job or career you can explain that here too
6.  Skills and achievements: the most important section of a CV, it should be on the first page in the second quarter down, which is where the reader's eye will naturally fall. This section is a bulleted list of five or six skills or achievements. Bold the skill first, then provide some evidence of why you are good at it e.g. a measurable impact, financial saving, any recognition you have receive or awards won.
7.  Career experience: most recent employment first and work backwards. For each job put the company in bold, job title and years held at the top, then bullet point each responsibility/achievement, starting with active verbs (delivered, created, managed). Current job in present tense, past jobs in past tense.
8.  Education and training: Keep short and sweet, list the institution, qualifications gained and dates on one line. Only add your degree grade if you got a 2(i) or above, add your A' level subjects but not GCSEs,  just the number you attained including english and maths will do.
9.  Interests: optional but it can add real interest to your CV (after all they probably want to hire a rounded person), so include a couple of lines about your hobbies, travels and sports.
10. Tailor your profile and skills: for each job application and check your skills vaguely match the required skills on the job specification to make sure you tick all their boxes and it's a no-brainer to add your CV to the 'yes' pile.
Share this article with a friend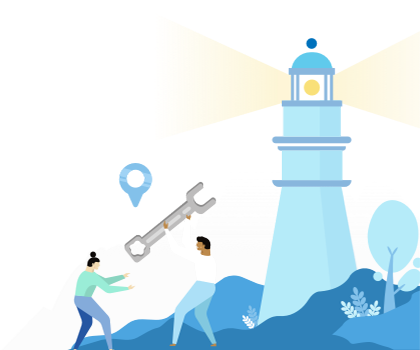 Find a coach dealing with Career coaching