Personal development
Choosing a life coach
Choosing a coach can be an important decision, financially and emotionally, and is, therefore, a little daunting. What are the qualities you need to look out for? How do you know when you've found the right person for you?
First and foremost, you have to like them: the rapport, or 'chemistry', is key to creating a successful coaching or therapeutic relationship. But if someone doesn't reveal much about who they are, how are you supposed to know whether or not you like them?
1. Openness
Perhaps by asking a few questions and testing their openness. If they don't state it on their website, you could ask about their background and why they chose to train in this field.
2. Humility
Humility is the ability to remain teachable. Like parents can learn from their kids and teachers from their pupils, coaches and therapists can definitely learn from their clients. It's about being able to 'leave one's ego at the door' and participate in the process as an equal rather than from the standpoint of the dogmatic expert. In other words, it's about self-awareness: the key to emotional intelligence and a skill that requires constant vigilance.
3. Emotional health
Nobody is fully healed, but a good coach will have resolved most of their emotional issues. There is a big difference between resolving and ignoring them. Someone who always appears happy isn't necessarily an emotionally healthy person; they may well have dissociated from their issues and traumas.
4. Autonomy
By autonomy, I mean independence of thought and action, as opposed to being swayed by external influences. Also, if someone relies on medications to regulate their mood, they might not be in the best place to help others; unless they have a serious mental health condition, in which case the drugs are more than just a 'crutch'.
5. Creativity
Adhering to coaching models, such as GROW, isn't just restricting - it is downright stifling. When we follow patterns, we inevitably become stagnant. Coaches must be capable of creative and critical thinking.
6. Authenticity
In order to look the part, some coaches will hire expensive practice rooms and charge ridiculous amounts of money for their services. Are price and quality directly proportional to one another? In my experience, when it comes to the helping professions, the opposite is often true. When someone truly wants to help others, they will aim to make their services affordable to a wider range of the public.
7. Courage
A good coach isn't scared of challenging his or her clients, at times even at the risk of losing them as clients. It almost goes without saying that tact and empathy are crucial qualities to look out for, but courage and integrity are equally important if you want to achieve any substantial change.
8. Presence
Last but not least - in fact possibly the single most important quality for a coach or therapist to possess - is presence. It is only when the mind is calm, centred and focused that we can hold space for another person and have the necessary insight to help them get unstuck.
Share this article with a friend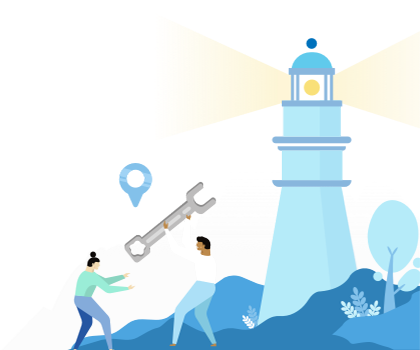 Find a coach dealing with Personal development