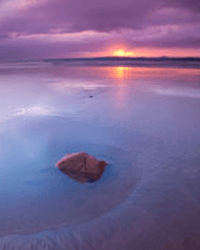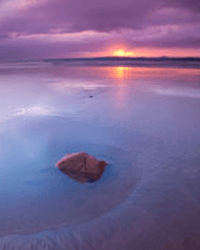 Brian Allen

Verified Professional

Every professional displayed on Life Coach Directory has been independently verified by our team to ensure they have suitable credentials to practise.
Int.Diploma Distinction.P.C. M.L.C.A. Qualified Professional
Guernsey, Channel Islands, GY1
About me
My name is Brian, I have been a Professional Life Coach since 2006, giving me 16 years of experience since gaining my diploma which I passed with distinction with..."The Coaching Academy"
I am now close to retirement age and have spent the last 48 years learning how to survive and prosper helping others along the way, so long before I even became a qualified Life Coach.
Invest in me if you want to change or achieve anything you feel is impossible, or that you think, you can not achieve alone.
Most people do not realise the amount of clutter they have in and around their lives but also in their mind set, which causes a lack of direction and clarity within their own lives.
Being coached by me will enable you to sort through what is important and what is a distraction.
We will then prioritise your immediate needs and work on through the journey you will need to take to gain such clarity and build your exciting new road map that will get you to where it is you want to go.
We can not reach any destination if we are uncertain of our present position or starting point, this is key in my coaching. You will control the journey the speed, and the timing of your arrival, I will be your navigator and friend along the way.
Think of being coached like a plane flight, you don't have to know how the controls work, you just book you ticket, turn up at the airport and check in on time the airline does the rest.
My coaching allows you to travel to as many destinations as you choose, see you soon at the check in!
Training, qualifications & experience
I trained under Jonathan Jays "The Coaching Academy"  I qualified back in 2006 with a pass of Distinction.
We have but one life in the here and now, do not allow doubt or fear to keep your dreams locked away, together we can find the key to unlock your full potential that you know is hiding with in you!
Areas of coaching I deal with
Other areas of coaching I deal with
Bereavement:
Understanding the five stages of bereavement are essential to coping with any loss of a loved one.
Our automatic filters will kick into place to decide what we allow into our healing process or keep out.
Often, we need to revisit some of our beliefs to determine if they are serving us as they should.
I will help you through this confusing time by taking you out of yourself for short periods of time, which will enable your mind to rest, absorb the facts and slowly return to your daily life with a new outlook of hope and awareness of what you are going through.
Fees
From £80.00 to £150.00
Free initial telephone session
Additional information
Negotiable, depending upon your needs and expectations.
When I work
M

on

T

ue

W

ed

T

hu

F

ri

S

at

S

un

Morning
Afternoon
Evening
Night
Further information
I will work with you in a time frame that is flexible and accommodating to suit your own needs.
Here are a couple of testimonials that will give you a flavour of myself and my coaching skills:
Brian Allen Testimonials:
3 serious things happened in my life that sprang out of nowhere and turned my world upside down. I found myself at rock bottom on Christmas Day. I sat for hours wondering if I should end it all or find a much better approach to sorting out the mess in my head. Then I had my light bulb moment – I simply needed someone to talk to – but not just anyone, someone who could understand me, someone intelligent enough to help me put my life back in order whilst my brain wasn't firing on all cylinders.
I'm a firm believer in using professionals when you need help, so I did a quick search for "LIFE COACH GUERNSEY" and up popped Brian's great website. I liked the sound of this guy – he was positive, he had helped numerous other people in the past and the Testimonials were great. So, I messaged him on Christmas day, and he messaged me back within the hour scheduling a phone call for Boxing Day, so I knew from the outset Brian was as committed to this as I was.
From the moment, I walked into Brian's house, he made me feel welcome. He made me a cup of tea and just listened, it was good to get everything off my chest but it became apparent that there was no easy fix; it was just going to take time, effort and a structured approach to getting me back to normal.
I feel like I've known Brian 10 years, but it's not even been 10 weeks! On a scale of 1 to 10, when I visited Brian on the 27th of Dec 2017, I would say I was at ground zero. I've been lucky in life and not experienced a lot of what we all inevitably have to go through, so dealing with 3 major issues at once just sent me over the edge and I guess I was having a form of breakdown.
I was with Brian for over 2 hours on my first session (which he kindly only charged an hour for) and I can honestly say I came out of there with a totally different take on what was happening to me. I went in at rock bottom and came out a 5/10, which was for me, an amazing feeling as I'd been progressively getting worse and worse.
I've seen Brian 6 or 7 times now, and again, every time I see him, I go in there feeling average and come out feeling much happier and much more positive. I feel I am making great progress by seeing Brian each week. I really look forward to going there and having a chat with someone who genuinely wants to help me. Brian runs a very tight ship and if you do as he says, you stand a very very good chance of getting better and learning some very good coping methods and life skills along the way.
I will forever be indebted to Brian as in a roundabout way, he made me see sense, and probably saved me from doing what so many stressed males end up doing these days, which we won't even talk about here, but you know what I'm getting at. He's one of the easiest people I know to talk to, he makes complete sense, makes a great cup of tea and I honestly cannot recommend him highly enough.
He's high on life and he wants to get me (and you) to that level too, so we make the most of every day. We only get one shot at life and being down and miserable, sick with worry, just isn't the way it's supposed to be, so do yourself a favour, get in touch with Brian and let him work his magic, I promise you won't regret it.
Myself and Brian have quite a bit in common and if it wasn't for the fact he got back to me so quickly things could have been very different. Once I'm fully fixed, I'd love to have someone like Brian working alongside me, helping push my new businesses, because this man just oozes positivity and by having him in your life you simply cannot fail.
10/10 – Highly recommended.
James – Guernsey 2018
I have been to see Brian over the past 5 years when I've felt like I've needed some guidance. After every session, I always leave feeling more positive and like a weight has been lifted. He is professional, compassionate and friendly and he allows you to see things in a different light so that you can understand and handle them better. I am ever so grateful for coming across Brian and for his great advice which has helped me so much over the years.
If you're looking for a life coach I would highly recommend getting in contact with this lovely man, who will put you on the right path and allow you to see the light again.
Valeria S. From Guernsey Feb 2018