A. Cea Alvarez
160 Brick Lane
London
E1 6RU
Brixton Therapy Centre
510 Brixton Road
London
SW9 8EN
Saved
Save profile
Email me
About me
WHAT IS COACHING FOR ME?
Coaching gives us the opportunity to get to know the person who we really are: "Without doubts, fears and social or mental conditioning."
To stop a moment of our life trip to learn ACCEPTING our past and present moment with compassion. It is trying to understand taking the next step to improve our life... THAT IS REALLY BRAVE... and I would love to be there for you on this amazing journey.
We will work with short and long-term-goals. These big and small improvements give us HOPE and make it easy to break mental limits which make it difficult for us to become the person who we were meant to be in this world.
From an integrative approach to Coaching we will use stress reduction techniques, visualisation and meditation. The latter one, MEDITATION, holds a special place in who I am and in my way of working.
                                                      ****
El Coaching nos da la oportunidad de conocer a la persona que realmente somos, sin miedos, dudas y condicionamientos sociales o mentales.
Parar un momento en nuestro viaje de vida para aceptar nuestro pasado y presente con compasión, tratando de entender cual es el siguiente paso para mejorar nuestra vida... Eso es realmente valiente...Y a mi me gustaría acompañarte en este apasionante viaje.
Me gusta trabajar con metas a corto y largo plazo porque estos pequeños o grandes saltos nos dan esperanza y nos facilitan romper aquellos límites mentales que nos dificultan llegar a ser la persona que vinimos a ser en este mundo.
Para eso uso el enfoque del Coaching, tecnicas de reduccion de estres, visualización y meditación. Esta última, meditación, ocupa un lugar muy importante en quien soy y en la forma en la que trabajo.
WHO AM I?
I've worked as a Psychologist, Life-Coach and Artistic Coach for 7 years now in private practice and in an Acting Studio with actors and musicians coaching their process as an artists.
Almost two years ago I decided to move over to London from Spain as a challenge to improve my life. I wanted to keep myself working with different people and CURIOUS about life itself. That was a great decision!
At the moment I'm working on my own way of being in the world with CALMNESS, CREATIVITY and CONFIDENCE... An inner place from which I can give myself the time and space I need to enjoy being HERE and NOW - from where I can see you and walk with you.
                                                    *******
He trabajado como Psicólogo, Life-Coach y Artistic Coach durante 7 años en consulta privada y en un escuela de interpretación con actores y músicos, acompañándolos en su proceso como artistas.
Hace casi dos años decidí mudarme a Londres desde España como un cambio para mejorar mi vida, trabajar con gente diferente y mantenerme con curiosidad ante la vida. Esa fue una gran decisión.
Ahora mismo estoy trabajando en mi camino para mantenerme calmado, creativo y con confianza... Un lugar interior desde el cual puedo darme tiempo y espacio a mi mismo para disfrutar aquí y ahora, un lugar desde el que poder verte y acompañarte en tu propio camino.
Training, qualifications & experience
DEGREE IN PSYCHOLOGY. Complutense University (Madrid)
UNIVERSITY EXPERT IN COACHING. C.E.S D. Bosco (Madrid)
UNIVERSITY EXPERT IN NLP. C.E.S D. Bosco (Madrid)
GRADUATE MEMBER BRITISH PSYCHOLOGICAL SOCIETY
MORE THAN 7 YEARS OF EXPERIENCE IN PRIVATE PRACTICE.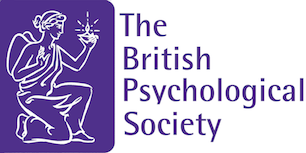 Areas of coaching I deal with
Other areas of coaching I deal with
ARTISTIC COACHING
ACCULTURATIVE STRESS
Fees
Face to face and Skype Coaching session: £70 (45/60 min)
Concession Coaching session: £50/60
4 Coaching Sessions: £250
Further information
OUR FIRST MEETING
Once you contact me, we will arrange our touchdown session. As every single person needs a UNIQUE PROCESS in orderto adjust his or her own way to understand life, this will be the opportunity for both of us to see if we're perfect match to start a therapeutic process together.
                                                *******
Una vez que contactes conmigo, concertaremos nuestra primera sesión de toma de contacto. Como cada persona requiere de un proceso único, capaz de ajustarse a su propia forma de entender el mundo, esta será la oportunidad para que ambos veamos si encajamos y empezar un proceso terapéutico juntos.
HOW I WORK
After our first meeting we will work together on who you are, we will identify those barriers that are preventing you from reaching your maximum potential. We will talk about your DREAMS and you will define those short and long term GOALS that align with your true self.
When we finish all this process of research and definition of objectives, we will have meetings to follow the development of your goals and work on those matters that require more attention. At this point the true change will start.
                                              ********
Tras nuestro primer meeting, trabajaremos en quien eres, identificando aquellas barreras que están impidiendote alcanzar tu máximo potencial. Hablaremos acerca de tus sueños y definirás aquellas metas a corto y largo plazo que están alineadas con tu verdadero ser.
Después de todo este proceso de búsqueda y definición de objetivos, en nuestros meetings seguiremos el desarrollo de tus metas trabajando en aquellos asuntos que requieran una mayor atención. Aquí empezará el verdadero proceso de cambio.
WHAT TO DO NEXT
If you feel ready and committed to start a process of change just call me, message me or email me to book a session (Available from Monday to Friday 9 am to 9 pm): 07845606363 / alvarocea1984@gmail.com
                                                ***********
Si te sientes preparado y comprometido para iniciar tu proceso de Coaching, contactame por telefono o mail para concertar una sesión (Disponible de Lunes a Viernes de 9 am a 9 pm): 07845606363 / alvarocea1984@gmail.com
Type of session
| | |
| --- | --- |
| Online life coaching: | Yes |
| Telephone life coaching: | Yes |
| Face to face life coaching: | Yes |
| Home visits: | No |
Practical details
| | |
| --- | --- |
| Sign language: | Unspecified |
| Other languages: | SPANISH |
Availability
Monday - Thursday (4pm to 8pm) Fridays (10am to 8pm) Saturdays (10am to 5pm)