Women in Business: Common Challenges: No 3 - Confident Selling
"So tell me, why should I keep you in this process?"

I love the bit in the Apprentice Boardroom where participants need to answer Lord Sugar's question. Essentially, confidence in selling our work, products, services, self can be hard to come by. We are on the spot, being asked to identify what it is that makes us or our work unique, special and stand out. 

Many of my clients struggle with this. There are three key reasons why:

1. They feel like they are 'imposters'
2. They lack practice and
3. They have never really thought about the answer to "Why me/us/it?"

1. The Imposter Myth

Almost everyone, everywhere, has at some time felt that they were 'blagging it'. This sense of being an 'imposter', a 'fake' and that we will be exposed or found out, is particularly common amongst my female clients. Boasting was not something we were brought up to accept, in ourselves or others. And somehow, being articulate and passionate about what we offer, feels a little too close to bragging. 

To tackle this, consider that there is genuine curiosity behind the question. Maybe the questioner isn't seeking to interrogate you, they are seeking to make an informed choice. If you were asked to recommend a film or book, it would come naturally to you to state why. The same is true for the range of products, services and materials on offer - we need to find out more about them to make an informed choice. 

2. Lack of Practice

Because we believe that 'selling' ourselves in ungracious or unacceptable, we tend to avoid it. If we avoid doing something, we tend to be out of practice when we are called on to give it a go. I was a great little gymnast at 10 years old. At 35 I decided to learn the trapeze and when I grabbed the bar and was told to lift myself off the ground, all I could move, body part wise, was my eyes! A bit of practice, three weeks later and I am swinging with gay abandon (no sniggering!). 

So we need to practice! Ask friends, family and colleagues to ask the question - why you? Why your business? What can it offer me? And then smile, make eye contact and see what comes out of your mouth!

3. Never Thought About it

Of course, to make a great job of speaking confidently about ourselves and our services, we need to combine overcoming our anxiety with some great quality material. Spending some time identifying the features (the facts about your offer) and the benefits (the advantages of your work/product) can help you to put together a strong and confident response. 

And remember, you don't need to appeal to everyone. In a box of Quality Street, everyone has their favourites and the ones they avoid or save till last! Same with you and your customers - you only need to appeal to the people who respond to your 'why me' statements with 'where do I sign?'

Brainstorm the following questions:


What makes me/it (product) special?
What is it that my competitors do or don't do that I do differently?
How do I provide a better service or experience?
What will my service/product give my user?

Now you just need to make it simple for them to buy - with a streamlined process for purchasing your product/space and different ways to pay. 

So, please look out for my next post, on 'making it easy for our customers to say YES!'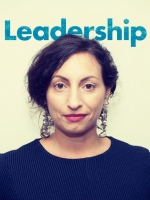 Erica Sosna is a published author, career coach and expert in the 21st century world of work. Erica helps people all over the world to discover and design a working life that matches their skills, passions and lifestyle.

www.ericasosna.com… Read more
Located in Godstone.
Can also offer telephone/online appointments.
To book an appointment, please get in contact: