What's Important To You About Work?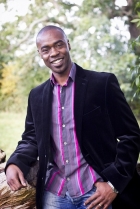 Do you have that nagging feeling that there must be something better out there for you? Do you think that your current job doesn't bring the best out in you?
If you answered 'yes' to either of these questions, there's a good chance that your values are not being met in your job. It may not mean that you need a complete career change - it could mean a slight tweak to your role here or there.
According to many career experts there are 8 or 9 career 'anchors' or 'drivers', and with all of us there are one or two of these that are of paramount importance and if we don't get these in our work, we will never be truly satisfied. This is one of the first areas I will look at with my clients.
Let's take a look at these values. Perhaps you can identify your 'anchor':
Technical competence - becoming an expert in a particular field or skill. People who value this will want to be exercising it as much as possible in their work.
Managerial competence - to be in a position of power and influence. To be responsible and accountable for end results. If people with this value are not there yet, it will be their aim to work up the ladder to be at this level or perhaps to start and run their own business and have their own staff.
Autonomy/Independence - having the ability to define and control when and how you work. People who value this will crave flexibility and will feel restrained by bureaucracy. 
Security - in my experience this is probably the most common value, certainly with UK residents. Many people crave security but unfortunately there are now very few jobs which can offer it. 
Creativity - this could be related to creating your own enterprise, or it could be a role as an employee which gives you the space to express your own creativity.
Purpose/Meaning/Dedication to a cause - work that achieves something of value e.g. helping others or making the community or even the world a better place in a small or big way.
Challenge - people who value a challenge will want the opportunity to solve a seemingly unsolvable problem. It could be related to dealing with people or perhaps something inanimate.
Lifestyle - for many people, work is more about what it allows you to do outside of work. There may be certain things that you will not be prepared to give up for work's sake.
The key thing about these values is that these values will have different definitions to different people. A security value to one person may mean 'financial' security to one person and perhaps a long term contract to another.
Once you know your work values, you can measure up any future opportunities against them; therefore, they become a vital starting point when you go through a career transition.