What do people think of me?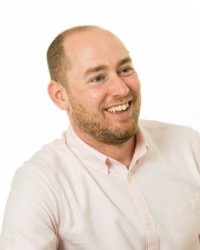 Some people seem to spend most of the time worrying about what other people think, whether it's complete strangers in the street, work colleagues or other acquaintances. The key is not to work out what others think but for the opinions of others to either be inconsequential or have a process to deal with feedback. These feelings of worry over the thoughts of others is something that is experienced by the highest majority of the population, but it doesn't have to be this way. Here are some tools to overcome these thoughts, for good!
Whose opinions really matter? Take a piece of card the size of a business card and write the names of people whose opinions truly matter to you. Take some time to really explore the peoples whose opinions genuinely matter and would change the way you think, the decisions you make. Who do you really respect? Once you've created your list take the time to notice how short it is! Then pop the card in your wallet (or purse) and anytime you wonder what someone is thinking about you, stop yourself, refer to your list and if the person isn't on it, their opinion doesn't count!
Listen to the voice in your head.
Whatever you're thinking another person is thinking about you says more about what you think of yourself. Take notes of what your thoughts are and then follow a few easy steps to consider which of the things you've listed are actual and factual, and which are imagined.
When worrying about what others think, write down everything you are worried about and then put each thing in one of two categories:
Those thoughts that are fact – things you know for certain.
Those thoughts that are imagined – things you don't know for certain. Remember the thoughts of others are no business of yours!
Finally, review list two and either choose to make the imagined a fact by completing some research or asking questions. If you can't make the imagined a fact cross it off and forget about it!
Identify your limiting beliefs. 
Often the voices in our head, particularly those we hand to other people e.g. what someone else is thinking, are often limiting beliefs you hold about yourself. These thoughts often give you a free pass to not do something; a limiting belief is a belief we have about ourselves that holds us back from doing something, the sad thing is, these beliefs are often, if not always, untrue. Many of us feel trapped by the limiting beliefs we have about ourselves, believing:
It's not possible.
I can't do it.
I don't deserve it.
In review, list the names of people whose opinions pattern if you're worried about the thoughts of people not on the list, forget it. Listen to what the voice in your head is telling you about what other people think about you, that's often, if not always, what you think about yourself. Write these thoughts down and deal with them. Finally, listen out for limiting beliefs, what do you tell yourself that gives you a free pass to not do things you desire or deserve to do and deal!
The thoughts of others are no concern of yours.
Understand and appreciate that focusing on what you think about yourself will always be a more rewarding relationship.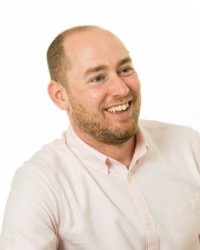 About Chris Dudley
Chris supports individuals to transform their lives through life coaching and therapy. Chris became a life coach having first experienced coaching and NLP as a client. It was through this he freed himself from his own mental health challenges. Now Chris supports others to break free and achieve the life they desire and deserve.