Top Tips for Solopreneurs: The power of the 'pilot' factor
Setting up a business is an exciting, thrilling, all encompassing challenge! Creating and selling your own products and services, building a network of happy customers and managing your own time are just three of the perks that come with the job. But all too often, I  meet entrepreneurs who are burnt out, stressed and lacking in sufficient income. This is often because they did not trial their business ideas before they got stuck in.

So today, I want to convince you to access the power of the 'pilot' factor!

What is a pilot?
A pilot is a small, simple, controlled experiment. It is the name given to trialling a new way of doing something. In solopreneursland, this means finding a small, relatively inexpensive way to test your idea, product or service on a market before you invest heavily in it.

Three reasons this is useful:
1. It lets you know if your product or service works
2. It helps you find out if there is market for it and where that market lives 
3. It's a great low risk way to test whether going into business is for you

1. Does it work?
Product and software designers know that they rarely get things right first time. The product needs to go through several versions before it is fit for purpose. The best way to develop a product or service that works for your market is to involve them in the design. Show and tell frequently during the process of development, so they can help you improve. Playrights do this - they call it a 'scratch' performance. Web designers do this - they call it a 'template' or 'wireframe'. I did this when I wrote my book and you've probably done it when you first got your new breadmaker/waffle toaster/Jamie Oliver cookbook. Testing, testing, 1,2,3.... This allows you to discover design flaws before you go to production. Sometimes you are so close to your product, you cannot see these.

2. Does anyone want this?
Is there a market for your product? One of my clients has produced a great nifty eco-innovation. Only she cannot get any of the retailers to stock it. Why? Because it doesn't quite sit with current trends and products. As she has thousands to shift, we are now looking at how to find the individual customer online. You need to test your product with the potential purchaser, not just your mother or your partner, but real life consumer testing. This way you can know if there is an appetite for it, or if you need to create the appetite or a new market. Innovation takes time to be adopted. You might have the best idea in the world, but if its new, it could take a while to catch hold. See James Dyson's 10 years of struggle before becoming a household name.

3. Do you like being in business?
A small trial - a market stall, a simple website, a trial run of your workshop, will help you determine if you have the stamina, skill-set and disposition to go it alone. It can also help you to identify where you might need to hire an expert  - perhaps in the fields of accounting, marketing, design or administration. We can't all be good at everything, but in the early stages of business, you need to be good enough to keep on top of the essentials. A practice at filling a public workshop for example, can help you to discover if you have the tenacity and innovation to sell the workshop as well as the skills to deliver it.

So the key message - be cautious at the early stages. Try something out before you commit wholeheartedly. Start small. Small is beautiful... and safe.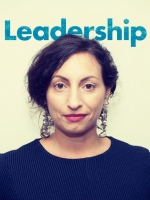 Hello. I'm Erica Sosna. The career coach for the Hero in you. Let's face it - careers advice wasn't so hot at school and most of us left without a clear sense of our strengths and drivers. So it's no wonder my professional, creative, talented clients are in a muddle!We spend too long at work not to enjoy it. There is nothing better than doing the work you love. And sometimes, we need to take… Read more
Located in Godstone.
Can also offer telephone/online appointments.
To book an appointment, please get in contact: