The common excuses to avoid when cancelling a social engagement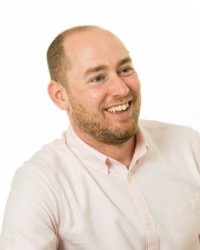 We love spending time with our friends and family but there are some days when we simply can't find the mental energy to take part in the arranged plans. The last thing you want to do is cancel on them last minute but you can't think of anything worse than leaving your house and socialising. We've all done it, but coming up with an excuse to bail on your loved ones is difficult because you feel riddled with guilt afterwards. There are many excuses you should avoid to ensure your friends don't get suspicious that all isn't as it seems. Here are just a few of those not so good excuses…
"I forgot"
There is no chance that you would have forgotten about these plans. You've been talking about in the group chat for weeks and everyone has been so excited. Your friends won't be happy if you tell them you "forgot" about important plans when they've been talking about them every day.
"Because, because, because"
It's fine to give an excuse to get out of plans but your friends are going to know you're lying if you overcompensate your excuse. This means, avoid giving an excuse like this… "Oh I can't come because my husband isn't very well, I don't know what's wrong but it could be contagious so I can't come because I need to stay with him because he's bed-bound…' You don't have to overly explain why you're not attending the event because this is when it starts to seem fishy.
"I've double booked"
Essentially, using this excuse is telling your friend that you're prioritising plans with someone else and they won't be best pleased about this, even more so if they find out you were actually lying!
"I overslept"
This is similar to saying you forgot. Your friends will ask you "why didn't you set an alarm?!" or will tell you to get in the shower and hurry over because they'll wait for you. Sleeping in isn't a strong enough excuse to use because your friends will just tell you it doesn't matter and you'll have to come up with another excuse.
"I have no money"
This can be a valid excuse if you genuinely are stretched for cash but if you don't struggle with money or it's recently been payday, your friends will know that you're using this as an excuse and that's usually because they've used it as an excuse themselves.
"I might join later."
Don't say this to your friends knowing full well that you don't want to be at this social gathering, they'll get their hopes up and will be waiting for you to turn up and then when it is "later" and you're getting bombarded with texts and calls - you're going to need another excuse and they're not going to be happy with you for stringing them along!
"I'm waiting for a package"
What could be so important that you can't pick it up from the post office the following day or leave it with a neighbour? This excuse will just seem silly to your friends and they'll question why you're willing to cancel all plans for a little parcel? You'll get wrapped up in lies when they start asking you what the package is!
So, what's the perfect excuse?
The truth. If you're having a day where you feel anxious or depressed and you just need to stay in bed because you can't face anyone, your loved ones should understand and respect this. If the reason you're cancelling the social engagement is because you're not feeling too good, just be honest with your friends and family, apologise and trust they understand.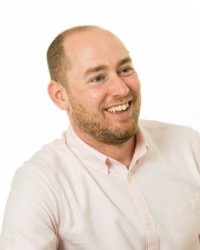 About Chris Dudley
Chris supports individuals to transform their lives through life coaching and therapy. Chris became a life coach having first experienced coaching and NLP as a client. It was through this that he freed himself from his own mental health challenges. Now Chris supports others to break free and achieve the life they desire and deserve.