Take positive steps towards confidence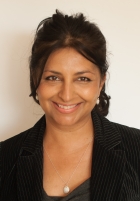 Confidence can touch each and every aspect of our lives; from daily interactions and routine tasks to personal relationships and professional life, public speaking, sport, education, personal growth and more. 
Self-confident people are universally admired by others and their confident manner can inspire confidence and trust in others too. Often, these confident people see life in a positive vein, they confront their fears head on and take risks. Tenacious and resourceful, they know that they will be able to overcome whatever life throws at them. In fact, research shows that confident people are more successful across all areas of life. They have self-belief, try new things, are resilient and achieve goals. 
Conversely, low self-confidence can lead to feelings of anxiety and depression and in general can be extremely self-limiting. Often, we see in others, what we'd like for ourselves, but it can be hard to know how to achieve it. Many things can hold us back - insecurities, fears, negative thinking and ingrained beliefs to name a few. And, sometimes, we can feel confident in some areas but not in others. It's amazing how many performers are supremely confident in front of an audience, but not when they're off stage! 
The interesting thing about confidence is it tends to work on the principles of a self-fuelling cycle, either going in a positive or negative direction. One success, leads to another, but if our confidence becomes damaged, there can be knock on effects, which make it worse and it's then difficult to get back on a positive track. 
Working with an experienced NLP practitioner will allow you to explore exactly what's happening and why, unpacking deep-seated emotions to get to the heart of the matter. Powerful NLP techniques can be extremely effective and once you understand yourself better and notice positive results your confidence will grow. The self-fuelling cycle will move into the positive track unlocking your potential for success. 
You could also try these ideas on the road to confidence: 
Compliment others and accept compliments yourself.
Stay healthy, eat well and keep fit - feeling good about yourself is important.
Accept yourself and your insecurities, once you can recognise things you can do something about them.
Smile when you enter a room.
Accept that not everything has to be perfect, you can always return to things.
Learn from the successes (and failures) of others.
Ask for help, build a network of positive support.
Learn a new skill.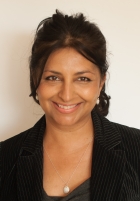 As a NLP master practitioner and life coach, Yvonne supports clients through change to give them more confidence, help them become 'unstuck' and move forward - keeping them focused, motivated and on track. Sessions are designed to open up horizons and create new possibilities. Yvonne also runs inspiring workshops throughout the year.… Read more
Located in Ashford.
Can also offer telephone appointments.
To book an appointment, please get in contact: