Take charge of your life by using Magic Mindfulness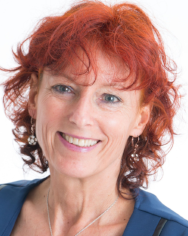 Mindfulness is a hot topic at the moment, so what's all the fuss about? Mindfulness has proven to be a great tool to reduce anxiety, deal with depression, manage eating disorders and (as shown on BBC's programme  Horizon) 'change personality traits -  from negative into positive'.
There is a lot of scientific evidence that shows that mindfulness meditation helps people to make changes in what sounds like a 'magical way'. Meditate daily and feel your depression evaporate, practice regularly and observe your mood changing. Add some academic tests and notice that your brain has changed: physical and visual proof of change.
Mindfulness meditation has proven to be the perfect training method to make changes to your personality.
What is mindfulness?
Mindfulness: the state of being, in which you are in the present moment, and not busy with the past (that has gone anyway), the future (which is a fantasy that might never materialise in the way you anticipate), other people (as they distract you from yourself) or events (that always take place outside you). The art of being fully present!
What is meditation?

Meditation: the technique or activity that will lead to a state of mindfulness. The key to successful meditation practice, sometimes called 'sitting', is focus. It is not relevant what you focus on, as long as you do it. It is simple.
How does it work? 
Karen's story

Karen came to a meditation workshop, feeling quite nervous as she had never done anything like this and did not really know what to expect. She is an active mum of 2 and also holding down a part-time job. She says; 'I never switch off. I am always physical on the go and when I sit down, my mind races and goes through all the things I have to plan and have to do.'

When she read the announcement of the workshop she was attracted to the 'down-to-earth' element and also to the fact that it promised her to feel relaxed. She did not think she had relaxed for the last 4 years, since she became a mother. Afterwards she 'wowed' about how relaxed she felt during the workshop and how 'she felt the stress just melting away'. A few days later she found she slept better, felt considerably calmer and was trying some of the short practices, learnt at the workshop, a few times a day.
The BBC programme Horizon presented the case of a man who wanted to become a 'warmer and happier person and sleep better' – he suffered from insomnia for the last 20 years. He was asked to do a daily meditation and he was trained to look for positive faces, instead of focussing on angry or sad ones.
In 7 weeks his brain had changed, his feeling of well-being changed, and he slept better.