Sustaining a Successful Business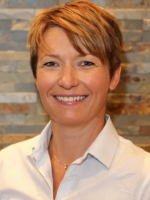 Keeping positive in your business can be tough, what with constant demands on your attention, being Jack of all trades and keeping yourself up to date with personal and business developments. So, how can you keep positive motivated and inspired whilst running your business. Here are 3 key activities you can engage in, to ensure you and your business are sustaining successful growth.
Way of Working, or W.O.W, is a memorable and apt acronym to keep you and your business feeling, looking and sounding fresh. We must continually adapt to survive and be thinking of what can we change to do even better next time.
1) Brainstorm - if we tried X, would that improve our success rate?
2) Test the WOW – Find/force a low risk opportunity to test the WOW
3) Set Goals and Timeframes
4) Check the Results - Achieved, tweak, discard
If you think about all the high-achievers in life, they are always evolving their 'game' even when they're at the top of it: Richard Branson, Madonna, Robbie Williams, Tiger Woods...
Marketing can be a daunting thought or task for a lot of business owners. If it helps, re-frame it: what are your routes to market? What activities do you and your business do every month to get in front of your existing and potential customers? Website, social media, brochures, e-newsletters, editorials, networking and so on...
Scribble, post-its, spreadsheet, IPad, CRM system – use whichever tool works best for you and write down all of these activities. How much they cost, how much time they took and most importantly what return they delivered. Do this for the past 2 months and forecast for the next 2 months. You will soon start to see patterns. Small business owners should spend between 40-60% of their time focusing on 'routes to market'. So, in an average 37 hour week, just looking at 40% equates to 15 hours per week. That may sound a lot, a little, dependent upon the nature of your business. However, it's a useful rule of thumb to benchmark.
The final activity is, if you don't already; network. Find a group/s local to you and get yourself out there. Stepping outside your comfort zone is liberating and brings the best results.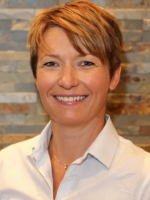 I've been running Meta4 Business Coaching since 2007 and coach business owners who want to startup a business or develop and grow an existing small business. I help business owners to gain clarity, focus and direction for next steps to make your business a success.
I work with startups and established business owners who want to get to their ideal clients with more consistency and ease.
Read more
Located in Birmingham.
Can also offer telephone/online appointments.
To book an appointment, please get in contact: