Start-ups - Why you need a coach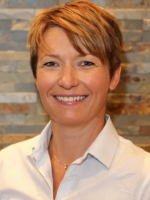 Start-ups have so many products and services they need to invest in for an essential yet successful start to their business. The number 1 service you need? A coach. Here's why...
The transition from company life to self-employment is huge. Standing on your own two feet involves learning brand new skills; presenting and communicating with confidence and expertise, marketing and advertising your message with desired results, networking with conviction, developing strategic business plans, giving your customers exactly what they need when they need it, to name just a few!
A coach will help you establish what you're looking to achieve over the next 6-12 months by asking the right questions, challenging your answers, and goal-setting to ensure you achieve the desired results. A coach will help you put realistic yet challenging goals in place and give you the time, space and effective exercises to think through all of the options, and the simplest steps you need to take in order to get you there. And a great coach will facilitate the changes and skills you need to develop and grow your business in a sustainable way.
A start-up business (like all successful companies) needs to first look at its professional and personal values. This is an essential and enlightening exercise to assist you in establishing your target audience, business branding and long term goals, as well as helping you to understand how to market your business and get to your first customers.
So, before you invest in your website, marketing material, premises and all the other myriad of start-up 'essentials'; invest in a coach. It will save you much time, stress, uncertainty and money in the long run.